Let's face it, one of the main reasons people move to Thailand is because it's pretty cheap. It's an awesome country, too, of course.
But aside from anecdotal stories, what is the actual cost of living in Thailand?
Well, while housing is very affordable, food items can be pretty expensive, depending on your dietary requirements and whether or not you're partial to imported foods such as wine, olives and Marmite.
Additionally, branded clothes and beauty products can be pretty expensive too: think Nike (real) trainers and personal care products like skin creams.
Overall, though, Thailand still ranks as one of the cheapest places to live in SE Asia. If you're from Western Europe or the US, Canada, or Australia, you can expect your living expenses to be halved overnight, and in some cases more.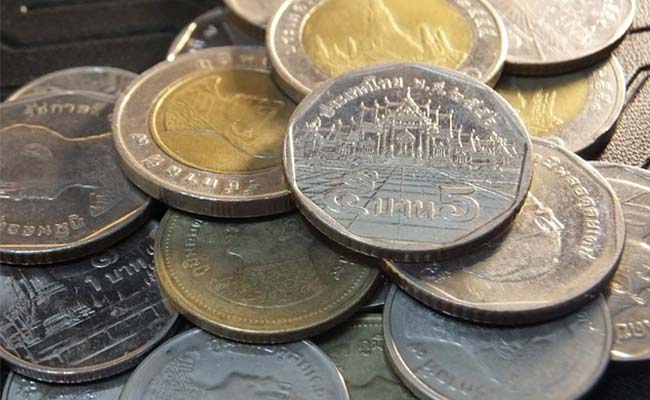 Cost of Living in Thailand
While Thailand is generally inexpensive, it's worth bearing in mind that the cost of living does vary in different parts of the country.
I live in Bangkok, where housing costs are higher than cities like Chiang Mai in the North, Phuket down South, or Khon Kaen in the Northeast.
Food prices vary too, but not as much as housing.
Generally speaking, things get cheaper the further you stray from tourist and city areas. The more off the beaten track you are the cheaper street food and local produce is. It makes sense, since overheads get more expensive as you get closer to the city.
That said, there is always the exception to the rule. For example, you can find cheaper restaurants in Bangkok than Koh Samui or Phuket, at times. You can find vegetables just as cheap in Pattaya as you can up North, if you know the right markets and sellers.
With that in mind let's explore living costs, so you can get an idea of what it costs to live in Thailand.
I'll be adding categories and items to this list periodically, but if you want to know the price of a particular item or service in the meantime, please let me know and I'll do my best to research it for you.
Where I have stated prices for rent and individual items, you can use the currency convertor below to convert from my figures in Baht to your native currency.
Apartment/Condo Rental Prices
Let's start with the cost of housing. Most people who relocate to Thailand start out renting an apartment/condo.
The following condo rental prices are averages based on a pool of property listings for Bangkok, and on condos within walking distance to an MRT/BTS station.
If you plan on living in Chiang Mai or somewhere up North, you can knock about 30 percent off these starting prices. For example, if a condo is 10,000 to rent in Bangkok, you will likely get something similar for 7,000 Baht in Chiang Mai.
Islands like Koh Samui and Phuket tend to be 15-20 percent cheaper. It's not an exact science, though, as certain areas are more affluent than others, and gated communities more expensive than public access developments.
If you're living in rural Isaan, knock off 50% or more off the starting prices seen below.
Modern 2 Bed 2 Bath Condo, 65 Sq. m (central Bangkok) – ฿40-45,000
Modern 2 Bed 1 Bath 65 Sq. m (4 stops to central – ฿17-20,000
Modern 1 bed, 50 Sq. m (central Bangkok) – ฿30-35,000
Modern 1 bed, 40 Sq. m (4 stops to central – ฿12-20,000
Modern studio, 30 Sq. m (4 stops to central – ฿8,000-9,000
Modern studio, 30 Sq. m (central Bangkok – ฿13-16,000
If you're thinking of buying a condo in Thailand? You'll want to read this first.
The cost of rent in Bangkok is 65% lower than London
Utility Bills
Electricity
Electricity costs less than half that of the US and UK, and likely many European countries. However, while cheap, remember that you will need air conditioning in Thailand, and this can cause your bill to sky-rocket.
It's hard to avoid using air-con at night in the hottest months of the year, but limit it during the day if you can.
For a 1-bedroom condo, with heavy air-con use, you're likely to spend approximately 1,500 Baht per month on electricity. If you live in a house and run 2 or 3 units, you could be looking at 4-6,000 Baht.
Use it conservatively and you will pay half that amount or less.
Water
Water is super-cheap in Thailand. Compare my £40 a month bill in the UK to my 100 Baht a month bill in Thailand :). The equivalent of around £2.
This is great news, because you're likely to have a few showers a day at times.
Internet, TV, Cell Phone
Internet
Your Internet connection bill will depend on whether you live in an apartment, condo or house. In an apartment you may pay to be on an existing shared network. This usually costs around 550 Baht a month.
This comprises the usual 55 Mbps download and 30 Mbps upload speed. In a rented condo or house you will have more choice over your provider, or take on the existing connection. You can upgrade or downgrade this as you see fit. Faster speeds will run you closer to 990 -1,300 Baht per month.
Thailand's Internet is surprisingly very good, and ranks an impressive fourth on the Speedtest Global Index.
Cable TV
You might quickly bore of traditional Thai drama series, in which case you can get an English TV package from 199 Baht per month. Try this one from AIS.
Want sports, including football, baseball, basketball and cricket? Try TrueVision's Now Gold plan for 999 p/m.
You might want to bundle in your Internet and cell phone with one of these companies, too. That way you'll save a pretty penny on paying for the services separately.
Netflix in Thailand costs 349 Baht per month, but you've likely already got a subscription from back home. Either way, get yourself a reliable VPN so that you can stream shows from your home country, too.
+ Check out my VPN recommendations here
Cell Phone
A comprehensive cell phone package can also serve as your Internet access, saving you money on a home connection. You can get an inclusive monthly package, or top up as and when you need.
There are some excellent deals around. Just check out this Dtac all-inclusive deal. Just 900 Baht for 10 Mbps for 90 days.
Drop down to a respectable 4 or 5 Mbps and you're looking at around 500-600 Baht per month. Or, depending on your home Internet and TV requirements, True and AIS both have a variety of bundles, too.
Food Prices
Your food shopping bills will be much cheaper in Thailand. Mine are half what they are in the UK. However, it depends on your eating habits and preferences.
As noted previously, imported goods are expensive. If you want a specific brand of peanut butter, or a certain type of wine from back home, expect to pay a huge lump of import tax on top.
Buying fruit and vegetables from markets can be cheaper than supermarkets.
Do a big shop once a week, if you have a fridge. People tend to nip round to 7-11 for everything, and not only does this result in eating unhealthy snacks all the time, it costs a lot more to live this way.
Loaf of brown bread – ฿57
Penne Pasta (500g) – ฿55
Rice (1kg) – ฿30
Olive Oil (500ml) – ฿199
Litre of Pepsi Cola – ฿20
Oreos (standard pack) – ฿30
Heineken (490ml can) – ฿59
Bunch of 8 bananas (local stall) – ฿30
4 fresh mangoes (local stall) – ฿60
Water (0.33l) – ฿10
Bottle of wine – ฿600-700
Local beer 0.33l ฿35
*Prices sourced from Big C & Topps supermarkets. Please note that as with any country, supermarkets are competitive and pricing varies for different items, albeit by a few Baht.
The cost of food in Bangkok is 44% lower than New York
Cost of Clothing
Here's a few clothing items, so that you can get an idea of international brands vs local brands.
The great thing about Thailand is that you generally wear light clothes, like shorts and t-shirts. The need for trousers, jumpers and jackets is eliminated by the weather, which means you just don't spend much on clothes, unless of course you are fashionista.
As you can see, if you shop for clothes in places like Tesco and local markets, you'll save a pretty penny compared with Western brands. Buying locally from independent shops and markets also supports local people, which is cool.
1 pair Levi 501 jeans– ฿3,790
1 summer Maxi dress in Topshop – ฿3,550
1 pair of Nike Air Max ฿2,000- 5,700
1 tailor-made business suit – ฿3,000-8,000
1 FBT running vest from Tesco – ฿189
1 pair of kaki shorts from a local market – ฿250
1 t-shirt from a local market – ฿80-200
The cost of clothes in Bangkok is 53% cheaper than Sydney
Price of Transportation
Getting around Bangkok is very affordable. The BTS and MRT lines cost on average 50 Baht per journey (one way), sometimes less and sometimes more, depending on your journey.
And then there are motorbike taxis, which range from 20-40 Baht, depending on how far you are going.
Buses are the cheapest mode of transport, starting at 10 Baht per journey. However, the journey is usually slow and hot.
Outside of the Big Mango you're going to want your own car.  Rental starts from approximately 12,000 Baht per month. Gas wise, you're looking at 1,500 to 2,000 Baht per month; not exactly cheap but half what you'll pay in the West.
A cheaper option is to rent a motorbike. This will set you back somewhere between 1,500 and 3,000 Baht per month, depending on the location. Gas is obviously much cheaper and will set you back 500-700 Baht per month.
1 litre of premium gasoline – ฿35-40
Public taxi trip (8 Km) ฿180 (Base rate ฿35)
Monthly train ticket: BTS – ฿1,100 (Rabbit card) – MRT – ฿1,499
The cost of transportation in Bangkok is 37% cheaper than Berlin
Cost of Personal Care
Laundry
The good news is that you might never have to do your own laundry again. It's super affordable to give your laundry to a local shop once a week.
The cost is usually calculated per kilogram. Some services  also offer a monthly fee for any amount of items under a certain amount of items, if you get what I mean.
If you find a laundry service in Thailand not too far from your apartment they will deliver too. Or, you can use a locker/delivery service like Washdrop.
Most apartment blocks have coin operated machines too, where you use your own liquid and fabric conditioner. These are shared between residents. These machines may not be maintained that well, though, and you may not always be charmed by the results.
Haircut
I once got my haircut in Kalasin for 40 Baht. Okay, so I'm bald and only needed a shave down, but he also trimmed my neck hairs and did a little shoulder massage.
In Bangkok, I used to visit a salon in Huay Kwang that charged me 100 Baht. It was worth every penny just for the banter with the ladies in there.
If you do have hair and want some style to it, you're looking at around 200 Baht plus. Prices naturally increase in brand-name salons like Tony & Guy.
For women, expect to pay 200-1,500 Baht, depending on what you need done, be that a wash and blow dry, a trim and straightening/curling, or coloring,.
Gym Membership
Good gyms aren't as cheap as some people presume. Expect to pay around 1,250 Baht for a monthly membership that includes access to the gym, showers, and sauna.
Up your membership to 3,000 a month and you will get access to classes. A personal trainer will cost 1,000-2,500 per session, depending on how "posh" the gym is.
Luckily, many apartment/condo blocks have a small gym on site. This will consist of free weights up to around 26kg, a few workout machines, a few running machines, a couple of bikes, a couple of exercise balls, and space to do stretching on mats. It won't be much but it is usually enough for the average person.
Some hotels allow gym public gym membership, too, which is usually cheaper than the branded high street gyms, so check out the nice hotels in your area and see what's on offer.
If you don't mind dripping in sweat, some local parks offer outdoor exercise classes free of charge. There used to be one behind my apartment in Victory Monument. Every day at 5pm without fail, the music would pump and residents would work out to the motivation of a spritely young chap in spandex.
Personal Care Items (toiletries)
Here's some examples of pricing on common toiletries.
Deodorant, Nivea roll-on, (50ml) – ฿92
1 box of 16 tampons (Laurie Slim)  – ฿75
Gillette Mach 3 Sensitive (4 blades) – ฿459
Hair shampoo 2-in-1 (400 ml ~ 12 oz.) – ฿89
Tube of toothpaste (large Colgate standard) – ฿55
Nappies: 64 Pc (Mamy Poko – medium) – ฿669
Toilet rolls (Scott 6 roll pack) – ฿79
Toothpaste (Colgate – large tube) – ฿100
The cost of personal care in Bangkok is 73% cheaper than Bern
Quick Tip:
Personal care items can be pretty expensive. I can't use any other razors other than the Gillette Mac 3, or the Fuzion series. But this costs me £10 for four blades in Thailand!
Similarly, if you are used to expensive face creams, expect them to be even more expensive here.
Of course there are alternatives, but if there is a particular brand that you can't live without, then you will do well to stock up on it before you arrive. Then, going forward, ask anyone who's visiting you to bring a re-stock.
Cost of Entertainment
The great thing about living in Thailand is that you can actually have a social life without being broke. For example, a movie theatre ticket is around 200 Baht, a coffee can cost as little as 30 Baht from a street vendor, or 60-80 Baht in an independent cafe.
Beer costs as little as 60 Baht per bottle!
Lunch for 2 (Black Canyon café): 2 coffees, 2 main meals – ฿400 Baht
2 adult tickets to the movies – ฿400
1 cocktail drink in downtown club – ฿250
Grande Cappuccino in Starbucks – ฿120
1 beer in neighborhood bar (500ml or 1pt.) ฿100 Baht
Bottle of Thai produced wine – ฿300-400
Italian or Chilean imported wine – ฿600–750
1 month prepaid mobile tariff with 3GB (DTAC) – ฿399 + vat
1 month gym membership at True Fitness (Asoke) ฿2,099 (dependent on sales rep and promotions)
1 package of Marlboro cigarettes – ฿90
The cost of entertainment in Bangkok is 39% cheaper than Paris
Quick Tip:
The trick to saving money on entertainment is to know where you are going and what prices to expect.
Tourists tend to get stung because they are eating out in tourist areas in restaurants known to be expensive.
Also consider that some restaurants are considered more prestigious because they are in an upmarket area or entertain a certain clientele. So avoid the tourist traps and overpriced "hi-so" joints and eat locally.
You'll soon get a handle on scoping out local places that sell the same food and drink as they do in tourist-targeted restaurants and bars at half the price.
You'll also find that Starbucks really isn't much cheaper than it is back home. It is easy to run up $150 worth of lattes in a month. Instead, choose independent coffee shops. These are in abundance in Thailand, and many are really cool places to chill, meet friends, and even work.
Healthcare
You will probably need health insurance.
Of course, you could not take out a plan and instead squirrel away some cash each month in a pot, which will hopefully cover any illness or surgery you need in the future. You'll need to save a fair bit, though.
A hospital visit to see a doctor, with a blood test and a prescription, will set you back 1,500-2,000 Baht. Pretty cheap. However,  basic surgery could set you back 50-100,000 Baht. Even a few nights in hospital, at 8,000 a night plus treatments, could end up at 50k.
This considered, a health insurance policy is a good idea.
Depending on your budget, you can go for either international coverage or just local coverage. The former will cover you on trips abroad and when back home, the latter only in Thailand.
+ Get a quote here for international insurance
+ Get a quote here for domestic insurance
There is a cheaper option to private hospitals, and that is a Thai government hospital. You will still have to pay, though. The downside us, the queues are long and staff rarely speak any English. Some of the hospitals are lacking in resource, too. You could be waiting a very long time surgery considered non-urgent, which you may consider to be quite urgent.
More on hospitals/healthcare here.
School Fees
Up until this point, you're probably thinking how amazingly cheap it is in Thailand. But one thing that isn't cheap, is a private school education.
You probably won't want to put your child in a public school because standards are poor and the first language is Thai, of course.
To achieve a similar education standard to that which you will find in the UK, France, Germany, Sweden, Switzerland, US, and Canada, you will need to pay privately.
In Bangkok, specifically, private school fees can set you back anywhere from 350,000 Baht per year to 1m Baht per year, depending on the school and age of the child.
If you are a teacher and you have secured a job at a private school, the likelihood is that your child will get a place at that school as one of the benefits.
Similarly, if you are relocating to Thailand for a job with a multinational company, particularly a financial firm, they may allocate a subsidy for your child's education.
But for those who are not teaching in a public school, or working for a company that does not provide a subsidy, schooling can be very expensive.
And when it comes to private schools, it isn't just the tuition fees that you have to consider. You must also factor in additional costs such as transport, after-school clubs, school trips, and all the other stuff that comes along with schooling.
So before you plan your move, you need to factor in the cost of education.
You can see a list of private schools in Bangkok and their fees by clicking here.
Maids & Nannies
If you're working full-time you might want to consider a maid, and if you've got kids, a nanny.
You can hire a full or part-time maid or nanny in Thailand. A full-time maid, one who lives in your house, will cook, do laundry and take care of the kids. The monthly salary will depend on her experience and English-speaking proficiency, but the starting rate is around 15,000 Baht.
A part-time maid, whose duties will include cleaning and laundry, will cost around 100-200 Baht per day, for a few hours work.
If you want a high-end super nanny, who can drive to pick up your kids, do their homework with them, read a bedtime story, and do all the house chores, expect to pay upwards of 30k a month, full time.
Domestic Vacations
One thing I love about living in Thailand is that domestic holidays are amazing and cheap. The weather is usually guaranteed, too.
Flying is, of course, the most expensive mode of travel, but even flights are very cheap. The only route that is expensive is Bangkok to Samui, which will set you back 5,000 Baht each way. This is because of a private monopoly on the airport.
If you don't mind the bus, the train, or a minivan, you can visit all over Thailand at prices unrivaled in most countries.
Flights from Bangkok to Phuket are under 3,000 Baht return.
An air-con minivan from Bangkok to Hua Hin costs 4,000 Baht
The overnight bus from Bangkok to Koh Chang costs 260 Baht
An overnight sleeper train to Chiang Mai costs 1,600 Baht
Accommodation is as cheap or expensive as you want it to be. You can stay in hostel for 200 Baht per night, a bungalow for 500 Baht per night, or a 5 star hotel or resort for 6,000 Baht+.
It's up to you!
Money Transfer & Banking
Transferring money from your bank account back home to a Thai bank account is an additional expense you will incur.
You will have to pay your bank transfer fee and the receiving bank fee (usually 500 Baht).
Worst of all, you will be at the mercy of the bank's exchange rate, which of course is not the real (mid-market) rate but a rate the bank sets themselves.
So on a transfer of $1,000, you might end up with a total of $50 in fees. This really does add up over time.
Fortunately, by using Wise, you can cut out the bank fees and get the real exchange rate.
It's easy to do:
Simply register a Wise account.
Pay the amount you want to transfer by bank transfer or card to Wise.
Choose the recipient account.
Wise will then send the money onto your bank account in Thailand.
You can send money to anyone, anywhere in the world using this service.
+ Get your first transfer free here
Banking
Additionally, you can set up a Wise Borderless account, which means you wouldn't need to use a local Thai bank account, though it is useful to have one.
The Borderless account is perfect for travelers and expats because it lets you hold multiple currencies and spend the money in any country at the local conversion rate.
You can also convert money inside the account too (tip: do this on a favorable currency exchange rate day). You'll pay low conversion fees, and zero transaction fees.
You'll be issued with a debit card, too.
This type of account is also useful for those who get paid in multiple currencies; freelance workers, for example.
So let's say you get paid some money in GBP, USD, or AUD:
You can have this money paid into your Borderless account (give the payee your account number), and then you could convert the money inside the account to Thai Baht, or allow the account to convert it into Thai Baht as you spend on your debit card.
With the debit card, you can spend anywhere in the world at the real exchange rate.
Free to pay with currencies in your account.
Free ATM withdrawals up to $200 a month.
Only pay a small conversion fee when you convert your money – typically between 0.35% and 1%.
Pay in any currency, anywhere and it will automatically convert the currency in your account with the lowest conversion fee.
Free same currency withdrawals for personal account users.
+ Get a Borderless Account Here
How Much Does it Cost to Live in Thailand, Per Month?
From my own expenses living in Bangkok, I'd say that presuming you enjoy an average standard of living in Europe or the US, Canada or Australia, you will need the following amount(s) to maintain that standard in Thailand:
Single male/female in Bangkok – ฿50,000
Couple in Bangkok – ฿75,000
Couple with baby under 2 years old in Bangkok – ฿80,000
Couple with child over 2 years old in Bangkok – ฿85,000 (not including school fees)
This includes rent, food, Internet access, gym membership, and going out socializing once/twice a week.
If you plan on living up country somewhere, you may be able to shave as much as 30-50% off these amounts.
If you plan on living in Koh Samui or Phuket, then you can expect to spend about 10-15% less, depending on your drinking habits.
In my experience, you pay less rent on the islands, but eating can be a tad more expensive and you tend to spend more on socializing.
I haven't lived in Chiang Mai for some time, but when I did I found rent to be about 30% cheaper than Bangkok.
My Personal Situation
I map out my expenses by working out what's required for my family to be happy, healthy, and enjoy a convenient life.
For example: We live within walking distance of the MRT (train) station, and have the luxury of a cheap restaurant on site at our condo block.
Being able to walk to the station will save you money on taxis. Having cheap food options, with just a phone-call downstairs, is very handy.
Our apartment is a few stops outside of central Bangkok. The money we save on not being so central allows us to take regular holidays in decent hotels.
I don't drink or smoke anymore, so I save money on buying beer and smokes. I am able to invest this money in having good food at home, which is where a lot of my money goes.
I used to spend 1,500 Baht a month on gym membership. I now use the gym in my building and run in the park when it is cool enough.
I have a wife and a daughter, so I pay medical insurance and life insurance, but you might say this is paid in part by money I saved from giving up my gym membership.
It's about finding a balance that works for you.
Work out what's important to you: What are your "must haves" and "can do withouts".
If you're retired with a tidy pension and savings account, then keeping a tight ship might not be on your agenda.
On the other hand, if you have kids or other dependents that will need a nest egg when you walk through the pearly gates, it makes sense to be smart with your money.
It's also worth bearing in mind that other expenses do pop up here and there, so you'll need to make provision for these.
Consider things  like:
Visa run/renewal expenses
Travel insurance
Trips back home
Replacing a broken phone or computer
So make sure you have some back up savings for emergencies.
Find out what visa you will need to travel/live in Thailand
Final Thoughts & Advice
If you're reading this and thinking, "Man, I thought Thailand was a lot cheaper", don't let these numbers put you off.
If you don't mind living in a 27 Sq.m studio apartment, traveling that little bit further into town and aren't fussed about eating street food and generally living frugally, you can get by on 30-35, 000 Baht per month.
There are many teachers living in Thailand on such a salary.
If you're smart, you can make cut backs by doing things like buying an Internet phone package and tethering to your computer to save money on home WIFI.
You can buy fruit in bulk from the market instead of buying daily from stalls, or choose to take public transport instead of taxis.
There's always ways to save money and, at the end of the day, many Thai people live reasonably well on a salary of 20-30,000 Baht.
——-
Think I'm way off the mark?
How much does living in Thailand cost you?
How do these prices stack up to what you pay in your home country?
Leave your comments below.
More Living In Thailand Tips
How Much is Health Insurance for Thailand?:
Find out with a quick quote here from Cigna. Takes 2 minutes.
Want More on the Cost of Retiring in Thailand?:
Find out how it stacks up against North America, Europe and Asia. Click here.
Improve Your Thai Skills:
Learning Thai makes life here easier and more fun. I use Thaipod101. It is free to get started & easy to use.