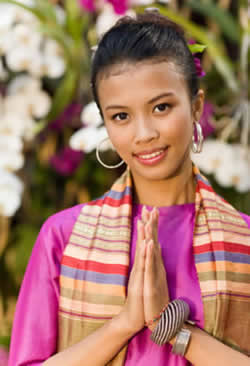 Want to learn Thai?
Want to learn Thai phrases that you can start using right now?
Well this is an awesome place to start – FREE!
On this page I've compiled links to my most popular Thai lessons, so that you can rapidly advance your learning and super-charge your vocabulary.
Whether you want to learn a few essential Thai phrases for traveling around the country, or want to be able to talk to your partner in his/her native language, these lessons will put you on the fast track to speaking Thai like a Thai.
The majority of lessons have an accompanying video, and include the Thai script and phonetic translation – so you can start learning how to write Thai too!
Make sure you bookmark this page; that way you can come back at any point in the future and access these lessons with one click of your mouse.
Free Thai Lessons
Essential:
 Must Know:
Very Useful:
50 Thai Phrases for the Workplace (Speak with your colleagues)
Days of The Week & Months of The Year (Easy to learn)
10 Questions to Make Friends in the Gym (Expand your social circle)
 The Next Step…