Thailand has very different weather patterns to the western world. Seasonal changes can vary in different regions of the country and can be quite intense.
Monsoon rains that often cause flooding follow long hot dry spells with high humidity. There's even a so-called "cool season".
In short, it's important to check the weather before booking your holiday dates.
This guide will help you book your trip around the varying weather conditions in Thailand and choose travel dates that provide the best climate.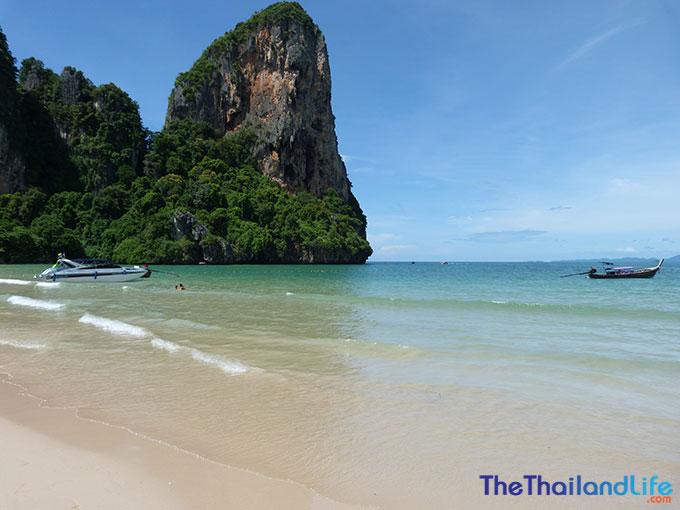 Thailand Weather: Region by Region
Thailand has three major seasonal differences to consider: Hot and dry, hot and wet, and a cool season.
Although these seasons are true country-wide, the times for them in different areas can vary.
Also worth considering is how far south you are heading. The further south you go, the closer to the equator you will get and, depending on the season, that can mean monsoons or long afternoon heat swells.
General Seasonal Changes
Most regions have similar seasons, though the timing of the most intense heat and rainy periods can vary.
There are specific tourist areas, as we'll discuss, that have quite different weather patterns, such as Koh Samui and Phuket. However, as a general rule, the three seasons in Thailand are as follows:
Dry Season: March-May
Rainy Season: May-October
Cool Season: November-February
Okay, so that's a general overview, but let's further break this down and have a closer look at the five major regions. After that, we'll look at individual popular tourist areas.
Central Thailand:
The heart of the country is mostly flatlands, with the lower boarder falling into the Gulf of Thailand.
Humidity remains pretty consistent year round, but you will find all three seasons represented here.
February to June is the hottest time of year. Sunscreen and a hat are a must!
The heat is followed by the rainy season from July to October, where each year 1,400 millimeters of rain spills across the landscape.
However, the impact doesn't begin immediately and you're unlikely to see any long, rainy days until the latter part of the season. August/September are when things really start to get going.
In fact, this goes for every region in Thailand. The rainy season can be cited as being as long as 5 months, but in reality there is very little rain for much of this period. Most rain comes in short, strong 30-minute bursts.
The slightly cooler season runs from November to January. I say slightly because to me it's always hot, though I have felt relatively chilly mornings in the big mange – cool enough to warrant a hoody.
The Northeast:
The home of sticky rice and spicy foods, the northeast is a dry plateau with few hills. There are many rivers in this part of the country and the monsoons usually bring these rivers to their spilling point.
Here they get the same 1,400 millimeters yearly average rainfall as the central folks.
June to October is the rainy season when everything turns a deep verdant green and the waterfalls begin to gush with intensity. August and September see the most rainfall.
November to February is the cool season. Travelers usually enjoy this time of year because it almost never rains and yet the heat is nowhere near oppressive as the hot season, which runs from March to May.
If you intend to stay in the hotter months, make sure you book a room with air conditioning, as temperatures rise to a lofty 35°- 45°C. If you can endure the heat, it's at this time of year you'll find many cultural festivals taking place.
+ Click to view chart in full size
The East:
This East's climate is mostly similar to central Thailand. However, when the hot season kicks off in March, the temperature can reach a brutal 40-45 degrees Celsius until around October.
The cooler months –November to February – are usually very pleasant for those tourists accustomed to the European bitter cold at this time of year.
As true for the rest of Thailand, there are only a few days at a time of what could be considered "chilly weather" during these months.
By May the rainy season is ready to arrive. Earlier in the season you'll experience patchy rain with bouts of no more than 30 minutes at a time. Constant, heavy rain doesn't usually occurs until October.
The North:
Up here is mountain country, where crisp rivers separate many of the peaks and the climate swings are a bit more diverse, which is great for all kinds of agriculture, as well as for various type of traveler.
You'll want to trek up this way if you want to avoid the sticky heat of the south, but be sure to choose the right time or you'll find it to be just as hot.
You might want to avoid travel between March 1st and April 12th, as this is crop-burning season, which can see air quality levels plummet. Many expats vacation away from the region at this time.
Unfortunately, this coincides with March and April being the hottest months of the year, However, despite the rainy season officially being from May until September,  the rain doesn't usually kick off until July. And the further north you go, the more uncommon it is to see much rain until later in the season.
The South:
If your intention is a more tropical, beach style holiday, the southern region of Thailand is exactly what you're looking for.
In the south the monsoon rain comes in May thru October. The dry season is November to May. However, some popular tourist areas of the south such as Phuket and Koh Samui have heavy rain at different times.
Southern Thailand gets more rain than any other region, with 2,400 millimeters falling annually.
There aren't many chilly days down south, but you will appreciate the rain clearing the humidity after months of scorching weather.
Weather Guide for Thailand's Popular Tourist Destinations
Bangkok:
Probably the most visited city in Thailand, with tons of things to see and do, the weather in Bangkok is fairly predictable.
During the rainy season you'll want to carry an umbrella, but it's not guaranteed you'll need it.
Rain is sporadic and downpours don't usually last more than 30 minutes to an hour. Don't quote me on that though!
Bangkok has seen some pretty severe flooding in the past, though downtown usually drains pretty fast.
The rainy season is from July to October, and the cool season between November and February.
Average temperatures are 26°C, with highs around 33°C. The lowest you'll encounter is 21°C at night.
December is the coolest month, which makes it the perfect time for the tourist season. Attractions during this season will be at capacity.
Bangkok's hot season is from March to June and the average temperature will be around 31°C. As the season progresses it can get up to 34/35°C and rarely drops below 25°C.
+ See the best Bangkok hotel deals
Pattaya:
Not too far from Bangkok, Pattaya, aka Sin Cty, is one of the most visited places in Thailand.
The city has an average high of 31°C and a low of 22°C.
The hot season starts in March and doesn't cool until the end of June. Temperatures climb to 33°C and rarely dip below 27°C.
There is a cool season from November to March, with a few chilly nights (light jacket weather) in December and early January.
Pattaya is a beach town, so the ocean winds help to curb the heat. But as with all places in Thailand, the humidity doesn't quit easily and it's a blessing when the rainy season finally does set in between May and October.
Like Bangkok, the rainy spells usually don't last long, although September usually sees a couple of periods of 2-3 days rain.
Don't be put off visiting in the early part of the rainy season. If you can manage an occasional downpour, you'll find slightly cooler temperatures and less crowded beaches. And this being the low season, you'll find better hotel rates too (see the link below).
+ Get discounted Pattaya hotel deals
Chiang Mai:
As the second most populated city in Thailand, Chiang Mai is known as the 'cool weather capital'.
In comparison to the sweaty heat of Bangkok, the climate can be far more agreeable.
The most popular travel season starts in December and lasts through February.
It's cooler at this time and can even be chilly at night. I've personally witnessed temperatures as low as 6°C!
Make no mistake though, this is still Thailand and the days can still get up into the 30°C range.
By early February the daily high can hit 40°C. March through June sees the heat and humidity ramp up, followed by the rain at the end of May.
As mentioned previously, due to slash-and-burn farming practices, you may want to avoid Chiang Mai between March and April. More on the crop burning season here.
The rainy season in Chiang Mai arrives mid-May and lasts until October, though as is the case elsewhere the monsoon rains don't really get into full stride until the back-end of this season.
Hua Hin:
While the beaches aren't as good as down south, Hua Hin is a great (almost) year-round holiday destination.
The cooler season spans November to February, where at night temperatures fall to around 24°C. However, the days warm up considerably, with highs in the low 30s. That said, being right on the coast helps keeps the air moving and cuts the humidity down
The hot season lasts from March until June, with April marking the start of the hottest months. Average temperatures are consistently in the low 30s.
The rainy season is from July through October, but Hua Hin usually doesn't see heavy downpours with any consistent frequency.
+ These are the best beaches in Thailand
Phuket:
Another of Thailand's islands, this beautiful oasis is pretty much warm year-round but still has a significant rainy season.
April through May, and September through October, are the hottest times of year in Phuket, with an average temperature of 29°C and a low of 23°C.
But that doesn't mean you won't see rain during these months.
May to October is monsoon season. September and October are usually the wettest months, but it's rare that the island will have more than two full rainy days in a row, and oftentimes rain falls through the night and it's dry by morning.
The key difference is Phuket's rainy season is that the rains begin earlier than in other areas. The majority of the rain falls at the beginning of the season, sometime around early May, with an average 400mm a month.
Though the temperatures don't vary much, January has the coolest average temperature of the year, with highs around 32°C and lows of 22°C.
Most travelers agree that November to February is the preferred time to visit, as temperatures are just a bit cooler and rainfall is scarce. 
Check out Surin, Kamala, Karon, and Kata beaches
+ View the best Phuket hotel deals
Koh Samui:
Due to its proximity to Koh Phangan, Samui is famous as a stop-over for Full Moon party goers. This is Thailand's third-largest island and one of the most popular holiday destinations in Thailand.
There are three seasons in Koh Samui: The dry season (December until February), the hot season (March until August) and the rainy season (September until November).
Koh Samui is located fairly close to the equator, which keeps temperatures somewhat consistent throughout the year and daily averages are often above 32°C.
The official cool season starts in November and lasts through January, though the temperature doesn't vary that much and during this time can still be an average 30°C, with an average low around 25°C.
The beaches remain packed until the rainy season begins in September, which is a good time to visit Phuket instead.
Flooding does occur in Samui and you will see waist-high water in the main tourist area of Chaweng after a serious downpour.
+ Get discounted Samui hotel deals
—-
Wherever you're headed in Thailand, you're almost guaranteed to enjoy a holiday of a lifetime. I hope this guide has given you a good idea of where to go, when to go and what to pack.
If you're still unsure on the best time to visit a particular province or city, drop a question in the comments and myself or another reader will be along to help shortly