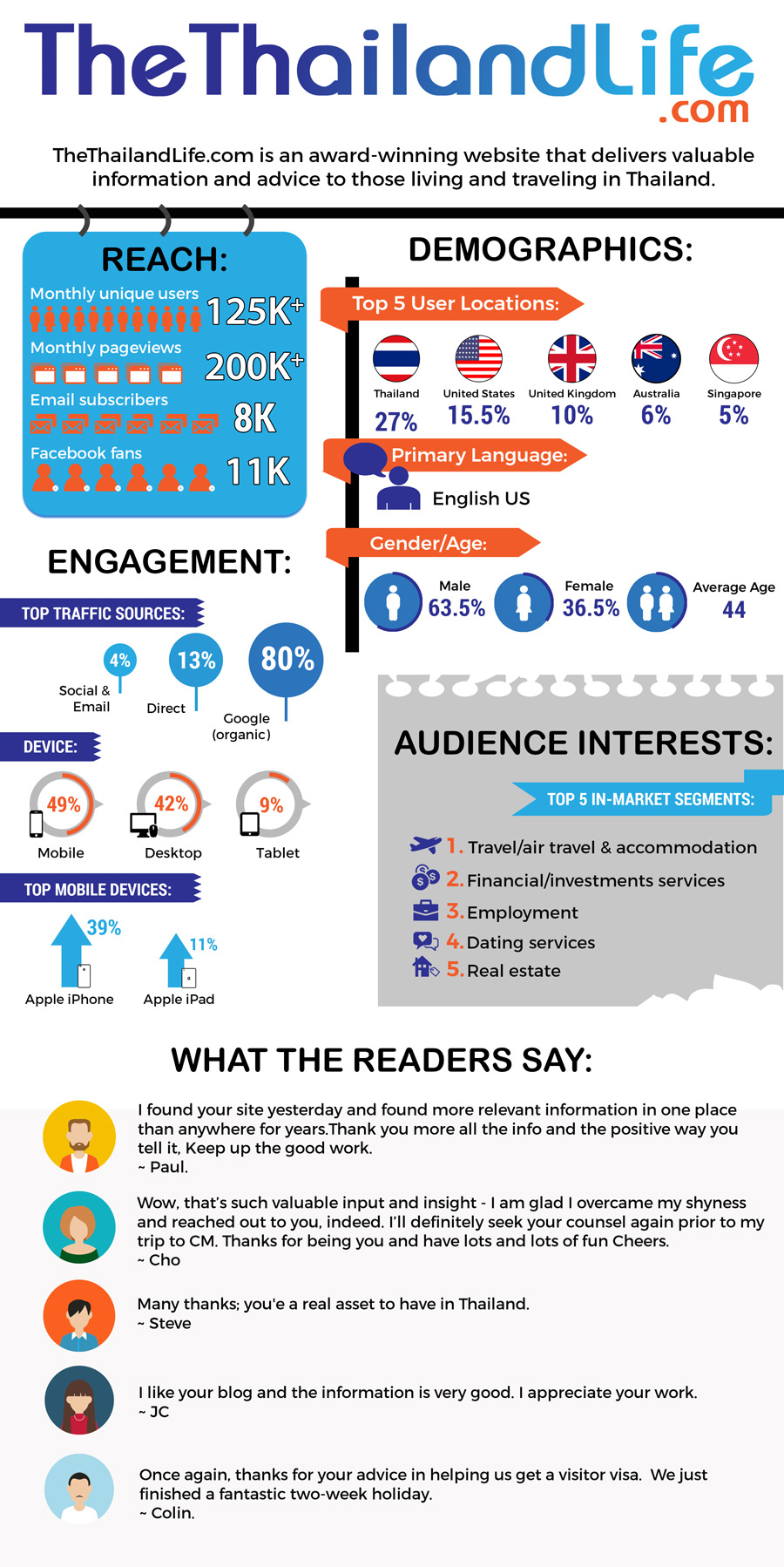 TheThailandLife.com receives over 100,000 unique visitors a month, and in terms of value and popularity is by all accounts the go-to blog for information on living and traveling in Thailand.
As can be seen from the infographic above, the demographic is highly targeted, reaching those already living in, visiting, or considering moving to Thailand.
If you're interested in discussing advertising opportunities on TheThailandLife.com, or are a member of the media looking for a quote or information for a story, please fill out the form below and I'll get back to you as soon as possible.