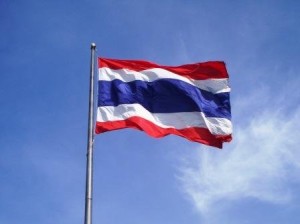 There are few people who don't enjoy Thailand, and many, like me, decide to make LOS their home for a while; some for life. Thailand combines cultural diversity, paradise-like beaches and an array of unique experiences for every age and gender, so much so that it's easy to remain ignorant to what's going on behind the smiles, fresh fruit, rejuvenating massages and epic adventure. In this post I explore some not so well know facts about Thailand to give you a deeper insight into the country and its operations.
*Facts researched from the following sources:
National Statistical Office of Thailand

National Economic and Social Development Board

Thailand Meteorological Department

Thailand Ministry of Industry

Department of International Trade Promotion.
1. Population
The total population of Thailand is 64,076,033
The total (official) population of Bangkok is 6,574,843, although that figure is thought to actually be nearer the 10 million mark.
2. Economy
GDP (Q4 2012) – 18.9%
Inflation – 3.2%
Export value – $56.415m
3. Area
Land area – 514,000 square kilometres
Maritime Economic Zone – Total – 212,200 Sq Km: Andaman Sea -72, 200 Sq Km, Gulf of Thailand -140,000 Sq Km
4. Climate
Although seasons differ slightly in some parts of the country, the three seasons in Thailand are generally as follows:
Summer – mid-February to mid-May

Rainy season – mid-May to mid-October

Cool season – mid-October to mid-February
5. Religion
Buddhist – 93.3%
Islam – 5.1%
Christianity – 0.1%
Hinduism – 0.08%
Sikhism – 0.02%
Confucianism – 0.01%
6. Top 3 Exporting Industries
Automobiles

Computers and spare parts

Gems and jewellery
7. Top Manufacturing Industries
Electronic appliances

Food and beverages

Automobiles
8. Top 5 Labour Force Industries
Agriculture, forestry and fishery

Mining and quarrying

Manufacturing

Electricity, gas, steam, and air-conditioning supplies

Water supply, sewage, waste management and remediation services.
To learn more about Thailand, and discover cool, interesting, cultural and strange facts about the Land of Smiles, check out 101 Must Know Thai Facts on the book page.