When the word ladyboy is used in conversation in the west, it is very clear one is referring to the transgender citizens of Asia – with more often than not Thailand top of the agenda.
Yep, we've all had the jokes…"You're going to Thailand? If you go home with a woman, make sure it's really a woman…hahaha". It does get tiring…
For some reason, the west has a peculiar obsession with transgender persons. For example, we can see the disparate attitudes held between our two cultures when considering the recent furore surrounding Caitlyn Jenner following her transformation. 
This ranged from frothing outrage from conservatives that bordered on voyeurism to genuine support and proclamations of how bold and strong a role model for trans people she is.
In Thailand, the archetypal home of what we crassly think of as ladyboys, Caitlyn would barely raise a twitch of an eyebrow. This is not so much due to the prevalence of the transformed goddesses, but more so because of the accepting culture; that it is perfectly fine to be "different" and be yourself.
This undoubtedly has its roots in Thai Buddhism, which as we know has been heavily influenced by the Hindu faith.
In some regions of Asia where Hinduism is practiced,  Ardhanari (a composite androgynous form of the Hindu god Shiva and his consort Parvati) is the patron of those who are known as hijra (transexual), a practice of worship that offers a far more accepting piece of scripture than the Judeo-Christian fanciful tales of Sodom.
While it would be inaccurate to say that these ladies do not still face some similar discrimination issues as their Western sisters, and still have a way to go in terms of achieving absolute equality, in Thailand, for which I have most experience of, Thai people on the whole are far more accepting of the third gender than those in Western countries.
It is this cultural acceptance that has enabled ladyboys to live in a manner that is in civil liberties terms some way ahead of that achieved in the west.
We have only to look at the draconian and homophobic Section 28 legislation from the UK that from 1988 to 2003 prohibited all educational materials from normalising homosexual relationships, as if they were somehow not normal to begin with.
However, heterosexual displays of affection in public are generally frowned upon in Thailand, but then it's also important to note that conservative folk also frown upon same sex displays of affection too.
Politics aside, what's absolutely clear is that ladyboys, or katoey, or angels (nang far) as they are referred to in Thai, have become a lure of curiosity for foreign tourists.
This evident by the thriving ladyboy cabaret circuit, the increasing number of ladyboy modelling competitions such as Miss Tiffany, and of course a thriving sex industry that attracts millions of western men to Thailand to indulge their ladyboy fantasy each year.
So why do westerners adore Asian ladyboys so much? Perhaps it is for the sheer exoticism to our unfamiliar eye. But whatever the reason, it is indisputable that the ladyboys of the Far East are the world leaders, with Thailand being numero uno, of course!
Here's a list of ten of the most famous asian ladyboys, ranked by sexiness, according to my wife (ahem!)
10. Tanyarat "Film" Jirapatpakon
Instagram celebrity, former business student, former air hostess, Miss International Queen 2007 AND 2008, and also winner of Miss Tiffany Universe 2008. Quite the resume, I'm sure you will agree.
Jiratpatpakon is now a model and representative for many beauty products in her native Thailand. It is no surprise that following her rise to fame 'Film' as she is known to her fans has seen her career go from strength to strength.
9. Panvilas "Jele" Mongkol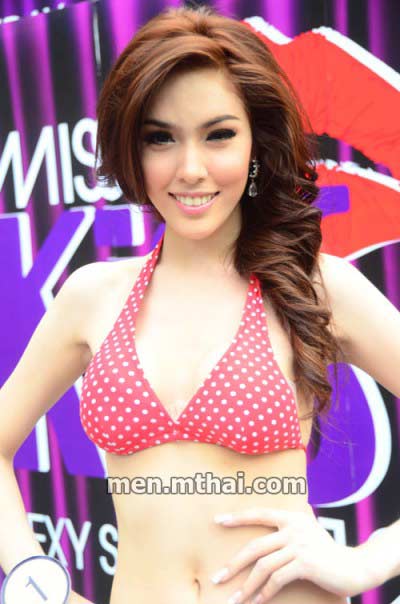 Jele was runner up at Miss Tiffany Universe 2012, Jele now works as a model and television presenter.
She encountered controversy in 2012 when a former boyfriend accused her of throwing his prize winning Persian cat on the ground, causing it to lose some teeth. Jele denied the accusation, and no charges were filed.
8.Belle Nuntita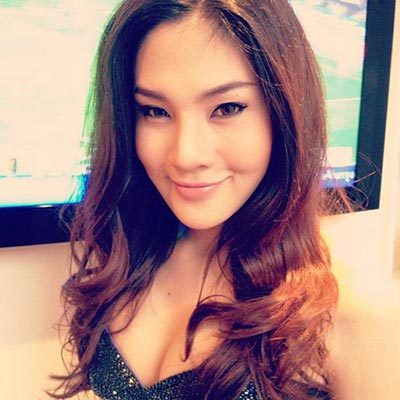 Belle found fame competing in the 2011 season of Thailand's Got Talent (yup, that show really is everywhere).
She impressed the judges with her ability to sing in both feminine and masculine tones, and now performs both as a solo artist and in the Kathoey music group, Venus Flytrap.
7. Kayo Sato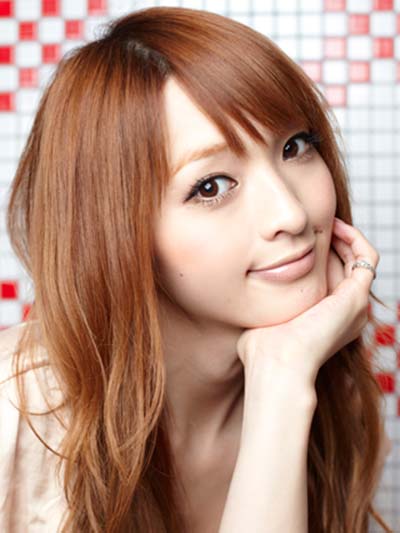 Kayo modelled professionally in Japan for three years prior to announcing that she had been born male.
This created some controversy in her country, as she had not only been featured in photo-shoots as a woman, but had also spent several years becoming one of the greatest Street Fighter II combatants the world has ever seen.
Thankfully, the response from her fans was overwhelmingly supportive, and she is currently a public speaker and TV presenter in Japan.
6. Alicia Liu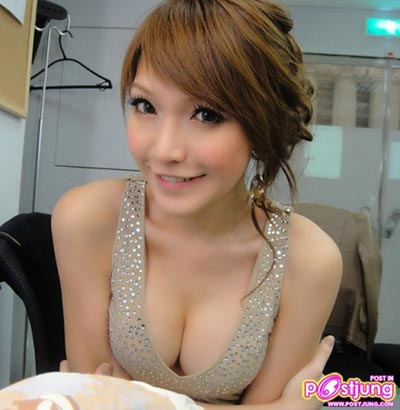 Miss Liu underwent a full transformation at the age of eighteen, and proceeded to take the Taiwanese modelling scene by storm, beginning in 2008.
In 2010 she was forced to announce that she had been born male following a cruel 'outing' by a pupil at her former school.
Undeterred, and with the full support of her friends, family and agency, she said "To go public with my sex change was more of a help for me than hindrance, and it had not affected my life." Good for her!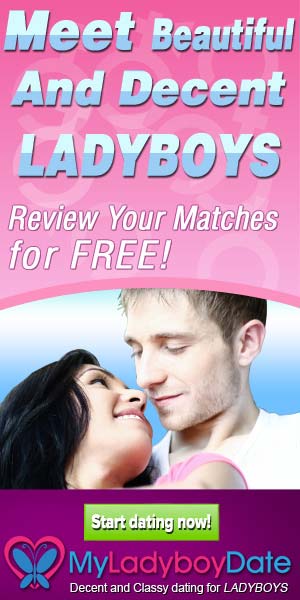 5. Harisu (Lee Kyung-eun)
South Korea's first transgender superstar has trailblazed her way through a career in music, modelling and acting.
Married to rapper Micky Jung since 2007, the now 40 year old Harisu is now focussing her time on building and operating an orphanage and political activism in her native South Korea. Harisu was also the second person ever to achieve legal recognition for her switched gender.
4. Piyada 'Lingling' Inthavong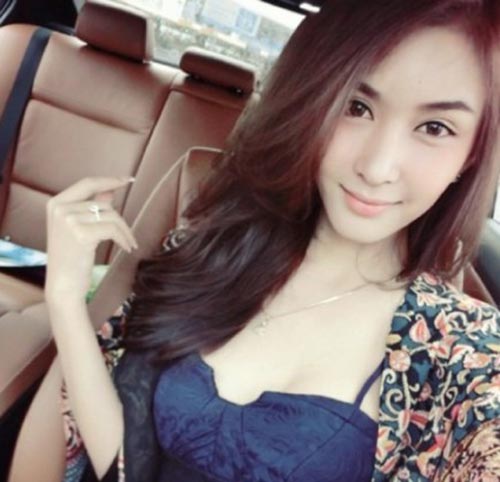 Lingling is a relative newcomer to the scene who placed second at the International Queen pageant 2014.
Originally from Laos, Lingling encountered beautiful transgender girls on a trip to Thailand, and became female three years ago, at the age of 19. She now lives full time in Thailand and is pursuing her dreams to become a model.
3. Liu Shihan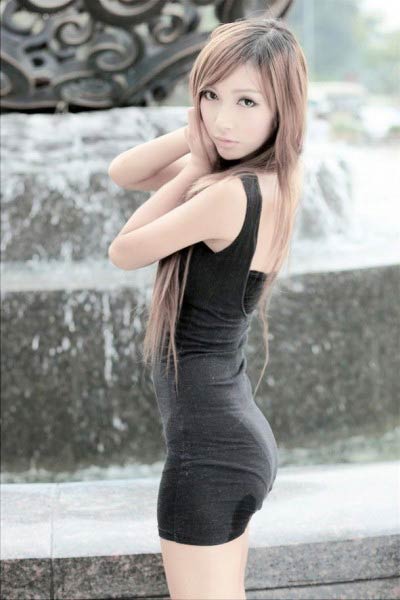 Following a troubled time as a child that incorporated the far too common narrative of the pain caused by being born in the wrong body, Liu eventually underwent gender reassignment despite all the hardships she had undergone.
China being a relatively conservative society, it was a national level controversy when Liu, well into her career as a model, was outed online.
"I would rather announce this publicly than allow them to hurt me. Many years ago, I did undergo transsexual surgery," Liu wrote. "I am being completely frank to everyone. I have been so tired, but now I feel as if all the pressure from the past six years has been released."
Fortunately, Liu has continued in her career and has slowly gained acceptance as the first transgender model in China.
2.Regine Wu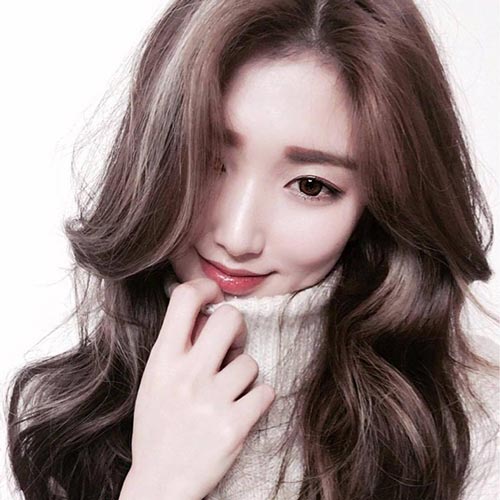 Regine Wu is renowned as Taiwan's first transgender celebrity. Now aged 52 (and looking great!)
Regine has been at the forefront of the booming Taiwanese home shopping industry for over a decade, as well as hosting a variety of primetime TV shows.
1. Treechada "Poyd" Petcharat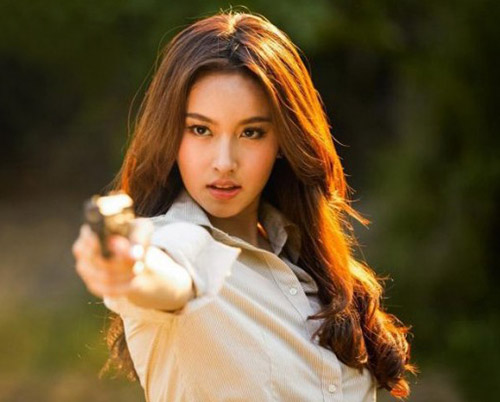 And of course, our number #1 is Thai :)….Poyd is nothing short of legendary, not just as a model and actress in her native Thailand, but as an internationally known beauty.
Since winning at Miss Tiffany's in 2004, Poyd has subsequently gone on to dominate the world of modelling, and has recently been named the 73rd most beautiful female face in the world, in a survey by TC Chandler.
Now a successful actress, it is reported that she earned upwards of a million $US for her starring role in 2013's 'The White Storm.'