My previous Thai talk post on dating and Thai love phrases proved pretty popular, so I thought I would create a useful set of "Thai for beginners" phrases that will be useful for travelers and those just starting to learn.
As usual, I've written the phonetic English translation and given you the Thai script.  The entire lesson is also in video format at the bottom of the page.
It is a good idea to bookmark this page for your next holiday. That way you can call it up in the browser of your phone when out and about. You can also print it out if you like.
I hope you find this useful, and If there is a particular phrase or question you would like to know how to say, please feel free to hit me up in the comments section and I will reply with the correct translation: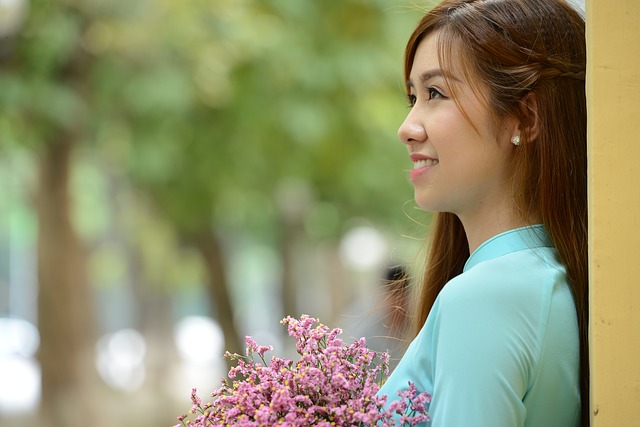 Thai Talk – 25 Essential Thai Phrases For Beginners
Before we begin, please note that you will see khrup/ka written after each sentence. These are politeness particles placed at the end of a sentence.
"Khrup", sometimes written as krup, is spoken by a male speaker, and "ka" by a female speaker.  Please choose the appropriate one for your gender.
For a more detailed explanation please see my krup/ka post here.
1. Hello
Sawadee khrup/ka: สวัสดี – ครับ / ค่ะ
2. How are you?
Sa bai dee mai khrup/ka: สบายดีไหม – ครับ / ค่ะ
3. Fine, thank you
Sa bai dee khrup/ka: สบายดี – ครับ / ค่ะ
4. Thank you
khop khun khrup/ka: ขอบคุณ  – ครับ / ค่ะ
5. Yes
Chai khrup/ka: ใช่ – ครับ / ค่ะ
6. No
Mai khrup/ka: ไม่ – ครับ / ค่ะ
7. Maybe
Aa ja khrup/ka: อาจจะ – ครับ / ค่ะ
8. Never mind/it's okay/no problem
Mai ben rai khrup/ka: ไม่เป็นไร – ครับ / ค่ะ
9. I cannot speak Thai
Phom/chan phut phasa Thai mai dai khrup/ka: ผมฉันพูดภาษาไทยไม่ได้ – ครับ / ค่ะ
10. Please speak slowly
Ga-ru-na phut cha cha khrup/ka: กรุณาพูดช้าๆ– ครับ / ค่ะ
11. I don't understand
Phom/chan mai kao jai khrup/ka: ผมฉันไม่เข้าใจ – ครับ / ค่ะ
12. Where is the rest room?
Hong nam yu tee nai khrup/ka?: ห้องน้ำอยู่ที่ไหน – ครับ / ค่ะ
13. How much does this cost?
Ra ka tao rai khrup/ka?: ราคาเท่าไหร่ – ครับ / ค่ะ
14. Can you give me a discount please?
Ga ru na lot rakha hai noi dai mai khrup/ka?: กรุณาลดราคาให้หน่อยได้ไหม- ครับ / ค่ะ
15. What is this?
Nee ku arai khrup/ka:  นี่คืออะไร – ครับ / ค่ะ
16. That's expensive!
Paeng mak khrup/ka! –  แพงมาก – ครับ / ค่ะ
17. Can I have the bill please
Ga-ru-na gep dang duay khrup/ka – กรุณาเก็บตังค์ด้วย – ครับ / ค่ะ
18. Goodbye
By gon khrup/ka: ไปก่อน ครับ / ค่ะ
See you later/ bye! – Leow jer gan na khrup/ka: แล้วเจอกันนะ – ครับ / ค่ะ
19. Good luck!
Khor hai khun chock dee khrup/ka: ขอให้คุณโชคดี – ครับ / ค่ะ
You can leave out the "khor hai khun" and just say "chock dee khrup/ka" if you like. โชคดี – ครับ / ค่ะ
20. Sorry/excuse me
Khor thoad khrup/ka:   ขอโทษ – ครับ / ค่ะ
21. I need a doctor 
Phom dong gan pop khun mor khrup/ka: ผมต้องการพบคุณหมอ – ครับ / ค่ะ
22. Wait a moment please
Ror sak cruu khrup/ka: รอสักครู่  – ครับ / ค่ะ
23. I will come back in 5 minutes
Phom ja glap maa pai nai haa nathi khrup/ka: เดี๋ยวผมจะกลับมาภายในห้านาที – ครับ / ค่ะ
            
24. Do you like football?
Khun chorp futbol mai khrup/ka?:   คุณชอบฟุตบอลไหม – ครับ / ค่ะ
25. Which team do you support?
Khun chorp fai nai khrup/ka: คุณชอบฝ่ายไหน – ครับ / ค่ะ
Update: I should have included this additional question too:
26. Nice to meet you 
Yin dee thi dai roojak: ยินดีที่ได้รู้จัก – ครับ / ค่ะ
Helpful Notes
Please note that the phonetic translations don't have the tone marks required for a completely accurate pronunciation.
However, if once you start using the phrases out and about, Thai people will happily help you with the correct tones. Practice makes perfect, and the only way to get better is to converse with native speakers.
If you want to learn Thai at home or enhance your school lessons, I highly recommend the Thaipod101 online course. I have combined this online course with my school learning and it has worked well for me.
I find it gives me a lift between classes and doesn't allow me to solely rely on the two lessons a week. It also gives me some diversity away from the generic learning structure of the school syllabus.
You can register a free basic account here and start learning now.
Anyway, it's time to move onto lesson 2 – to further expand your vocabulary!