Vientiane, Laos' laid back capital city, is a complex and beautiful mix of French Colonial architecture and traditional Buddhist temples. The largest city in Laos, Vientiane sits comfortably on the banks of the Mekong River.
Vientiane was appointed as Laos' capital city during the mid 1500s, due to the threat of an invasion by Burmese neighbors. Sadly, the city was ransacked and demolished by the Siamese (Thai) in the mid 1800s.
Vientiane even retained its title as capital during the French Colonial rule, and the city is currently the economic hub of this Southeast Asian country.
Often described as "delightful", Vientiane is a favorite with tourists because of its small-town feel and general friendliness.
There is no hurry in Vientiane, no stress, and no crazy traffic, which makes it a remarkable departure from the rush of other Southeast Asian cities.
Many travellers also go to Vientiane for its administrative power- those looking to renew their tourist visas often head to this Laotian town before returning to either Thailand or Cambodia.
If you're only hitting Vientiane for a weekend trip, here are the main attractions you won't want to miss.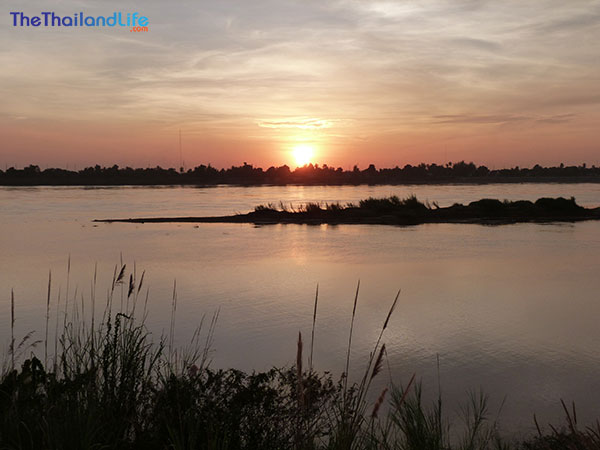 12 Fun Things to Do in Vientiane
1. Buddha Park (Xieng Khuan)
Though this peaceful place is technically located outside of the city limits of Vientiane (give or take 25 km), it is easily accessible by motorbike, public transportation, or even tuk tuk.
It is quite the place to visit- the Buddha Park is home to over 200 religious icons, most notably of the Buddha. The centerpiece of the park is large reclining Buddha statue, though the park also houses statues and icons of Hindu deities and gods.
Visitors are sure to be impressed by the artistry and antiquity of these ancient statues and the peacefulness of the park itself.
2. Haw Phra Kaew
Largely lauded as the most glorious temple in Vientiane, Haw Phra Kaew is ancient. The temple was built in 1565 for Laos's royal family and was the primary home for Thailand's prized jewel: the Emerald Buddha, before it was returned (or stolen) to the Kingdom in the 1700s.
Travelers looking for serenity must visit this gorgeous temple and explore the intricacy of its ancient carvings. Haw Phra Kaew is a place of quiet reflection, and you can often spot monks or devout Buddhists in prayer and meditation on the temple grounds.
3. Houey Hong Center
A visit to Houey Hong Center would be the perfect compliment to visiting the Lao Textile Museum. At Houey Hong, visitors can take a class about dyeing and weaving fine silk.
The end result is a beautiful memento (scarf or blanket) that will always remind you of your time in Laos. Here's another reason to visit this center: it was initially created to help women in remote villages support themselves and their children.
4. That Luang
Vientiane's giant golden stupa is one of the largest (and most beautiful) in the region. Though it is technically outside the city limits, the 4 km are easily traversed by bicycle, tuk tuk, or motorbike. That Luang, The Great Stupa, is a must-see for visitors.
It is the country's most revered and precious religious monument and was constructed to reach almost 150 feet high. This magnificent structure was erected back in the 1500s, though it has been remarkably well preserved and is consistently restored to its initial golden glory.
5. Night Market
Fancy a stroll along the Mekong river in the evening? Be sure to bring your wallet as you're bound to run into the Vientiane night market, which is stocked with delicious food, trinkets, clothing, spices, and more.
Shop under the setting sun and have no worries about your bartering technique- this market has a friendly atmosphere and none of the pressure to buy that you'll find in the markets of other Southeast Asian cities.
Try your hand at a few Laotian phrases with the lovely craftsmen and women. Visitors are sure to find an abundance of beautiful souvenirs to send home.
6. Patuxai Victory Monument
When people think of Vientiane, they often picture this arch-shaped spectacle and its accompanying promenade, lined with palm trees. This structure certainly references the infamous Arc de Triomphe in Paris, France, but was erected to commemorate those who fought against the colonial French takeover.
This arch has a distinct Southeast Asian flare- it is covered with etchings and figures of Hindu deities alongside customary Laotian architectural details. Visitors can even visit the top of the tower for an unforgettable view- try for golden hour, when the stupas of Vientiane will be in full glow.
7. Lao National Museum
The Lao National Museum needs a bit of help in the restoration department, but the treasures you'll find there are unimaginable. Housed in an old, white French Colonial mansion, the museum is home to everything from dinosaur bones, ancient Khmer artifacts and other relics of the colonial empire of France and Siamese (Thai) invasions.
History buffs will be delighted by the assortment of objects and younger visitors will be charmed by the quirkiness of its offerings.
8. Wat Si Muang
One perk of visiting Laos's capital city is its abundance of beautiful temples. Wat Si Muang is among many, but perhaps the favorite in this sleepy city. Constructed in the mid 1500s, Wat Si Muang was named after a young woman who sacrificed herself for the good of the town.
Each autumn, the city celebrates the guardian of Vientiane, Si Muang, by lavishly decorating the temple. Visitors to this temple will be amazed by its beauty and may even receive a bit of luck from Si Muang, according to Laotian tradition.
9. COPE Visitor Centre
Though visiting a rehabilitation center is rarely high on a traveler's list, this center in Vientiane should be. COPE assists Laotian families who have been affected by unseen, buried bombs.
For many families, foraging for scrap metal in remote areas is a path to financial security- unfortunately, many accidentally stumble upon explosives, which then maim them. COPE assists these families and teaches visitors about how they can help- it is an incredible organization, and certainly worth a visit.
10. Chao Anouvong Park
Sandwiched between Vientiane's Presidential Palace and the marshy banks of the Mekong lies Chao Anouvong Park, constructed in 2010 as a memorial to ancient king, Chao Anouvong.
The park stretches across 14 hectares and its emerald green lawns are the perfect place to picnic or rest, while its concrete paths are great for travelers looking to jog.
If you visit Chao Anouvong Park in the evening, you're likely to catch a few food and drink vendors, making the park the perfect location to watch the sun set with an ice cold beer and a delicious plate of Laotian delicacies.
11. Lao Textile Museum
Interested in clothes and fabric? The Lao textile museum exhibits a variety of gorgeous, antique textiles in a lovely little building.
The museum also features antique looms and spinners that were routinely used to create intricate and delicate textiles which were then sold and traded all over the world. Learn all about the process and the creation of specific dyes needed to color the fabrics- you can then purchase your own fabric at the accompanying shop.
12. Drink Coffee
It is no secret that Vientiane has an abundance of delicious coffee shops and cafes, due to the pervasive French influence. The majority of shops make their brews from Robusta and Arabica beans, so you can be sure that you're getting a quality cup.
Coffee enthusiasts should stop by Scandinavian Bakery, Le Banneton, Le Trio Coffee (which tops the list for best coffee), True Coffee and Begonia Cafe.
How to Get to Vientiane
Getting to Vientiane from Thailand is relatively simple. You must cross over the Thai-Lao Friendship Bridge, from Nong Khai (Thailand) to Vientiane.
Nong Khai is a small town, but is fully serviced with a direct train to and from Bangkok and a bus that services the more Southern regions of Thailand.
Visitors who wish to forgo a long ride via train or bus can also fly into Vientiane (Wattay International Airport) through a multitude of Southeast Asian airlines.
Getting to Vientiane from Cambodia is quite the hike, but can be done by bus: the Vientiane bus station services buses that run both to and from Siem Reap and Phnom Penh, though passengers from Phnom Penh may need to change buses at the Pakse KM2 bus station.
If you're traveling from Siem Reap, you'll have to transfer at Kampong Cham and get on the Phnom Penh bus.
You can also fly from either of the Cambodian cities to the Laotian capital, or vice versa.
From Luang Prabang, you can get to Vientiane by either bus or minivan. Getting from Vientiane to Luang Prabang is simple and can be completed by bus ride or minivan- the trip will be about 8 hours. You can also fly.
Where to Stay in Vientiane
I've stayed in a few places, but the most affordable and reliable – in terms of hygiene, mod-cons, WIFI, great bed, shower, a quiet sleep, and great staff – is probably the Ibis.
There are a bunch of more traditional-looking properties, and some closer to the river, but you can pretty much walk everywhere that's worth seeing locally, including the market, river and good restaurants from the Ibis. Here's a few snaps I grabbed.