Fiverr is an online platform that connects you to freelance workers who offer a wide range of services for both personal and professional use.
The platform allows freelancers to create "gigs" and offer their services to clients in categories such as translation, virtual assistance, graphic design, language learning and more.
It's really useful for finding specific people to do tasks you'd otherwise have to go through a bigger company for.
For example, the artwork in the header of this blog was created by someone on Fiverr a few years back. I also had some voiceover work done for a Thai language video I made some time ago.
It's really simple to use: You just type in what you're looking for and a bunch of providers pop up for you to choose from. Fiverr manages the payment processing and communication inside the platform.
Since I started using the platform a lot of Thai freelancers have joined up offering services that are of great use to expats living in Thailand.
So if you're not already using Fiverr, here are 5 gigs that could make your life easier. I've also included some interesting gigs for you to check out.
Even if you aren't living in Thailand, I guarantee you there's someone offering a service you could take advantage of.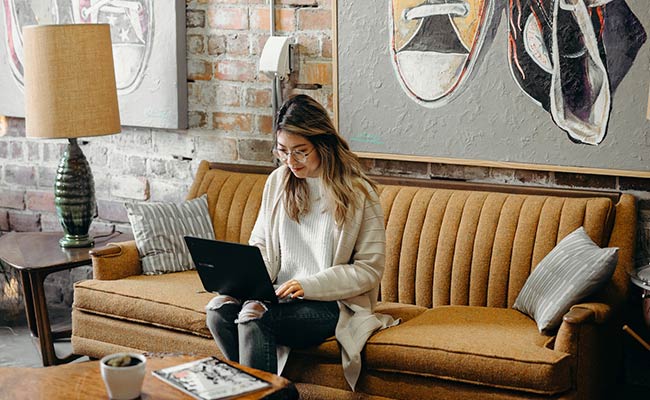 5 Useful Fiverr Gigs for Expats Living in Thailand
1. Thai Translation Services
Fiverr offers numerous Thai translation services that can help you translate documents like lease agreements, product warranties, terms and conditions and any other Thai document you might need written in your native language.
You could also have personal or business emails translated, and website or social media content – anything, basically! You can get a translation done from Thai to English or vice versa.
There are, of course, local translation services – if you live here – but it's very convenient when you can have one done online. That said, if you need an official translation with a stamp, you will need to go to a registered translator.
2. Thai Virtual Assistant Services
Hiring a Thai virtual assistant can be a great way to handle day-to-day tasks such as managing appointments, organizing meetings and handling correspondence with local Thai clients.
You could also have a virtual assistant to help you with research tasks, trip planning, visa assistance, social media content or for liaising with Thai companies.
If you run a small business, a virtual assistant is a highly cost-efficient way to hire someone without the overheads associated with a "real" employee.
3. Thai Language Lessons
I'm a huge advocate of omni-channel language learning. So you might use a learning platform like Thaipod101 (see here) and then reinforce your learning with one-to-one lessons with a native speaker on Fiverr.
Learning the Thai language is a great way to connect with locals and integrate into the local culture. Fiverr tutors offer Thai language lessons that can be tailored to your specific needs. These lessons will be conducted online at your convenience, and can help you gain proficiency in speaking and writing.
4. Thai Content Writing Services
Perhaps you need a document written, either for personal use or as part of a business project. Maybe you want to create blog posts or social media content in Thai, or marketing materials that cater to a Thai audience. Starting at just $5, you can hire a Thai content writer from the comfort of your home or office.
There are many other Thai-centric Fiverr use cases, too, such as transcription services, proofreading and graphic design.
If you need a job done, you can pretty much always find someone to do it on Fiverr.
5. Thai Voiceover Services
As I mentioned previously, I once had a video made in Thai for a language lesson I created. So if you're creating video content for a Thai audience, hiring a Thai voiceover artist will give it that  authentic touch.
This service might be particularly useful for those doing YouTube videos, or producing a company promotional video for a Thai audience.
How Much Does Fiverr Cost?
Fiverr was originally founded as a platform where freelancers could offer their services for a fixed price of $5 per gig. However, over time the platform has evolved, and now freelancers have the flexibility to offer their services at different price points depending on the complexity and scope of the work.
Many gigs do start at $5 but have tiered pricing options based on the amount of work involved.
For example, translation of 300 words might start at $5, and then rise to $10 for 750 words. Similarly, a basic logo design gig might start at $5, but a more complex design project that requires more time and expertise could cost $50.
The reason for this change is that $5 per gig was not always sufficient to cover the time and effort required to complete more complex tasks. As freelancers gained more experience and began offering more specialized services, they needed to charge higher rates to ensure that their work was compensated fairly. The name, however, remained.
Now freelancers offer different levels of service or packages with different features and prices, allowing clients to choose the one that best fits their needs and budget.
While we all want to pay as little as possible, in the interest of ethical business I think we'd all agree that if someone is good at their job they deserve to be compensated fairly, regardless of where in the world they are located.
By allowing freelancers to offer their services at different price points, Fiverr has created a more flexible platform that can accommodate a wide range of tasks and services, while still providing clients with access to a global network of skilled professionals.
With that in mind, let's look at some tips for ensuring a successful gig.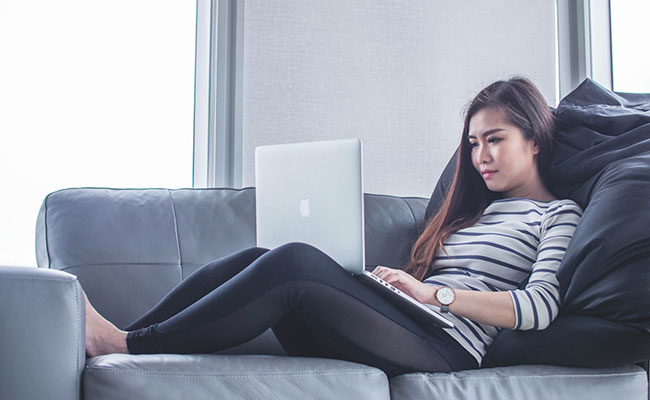 Tips for Success on Fiver
1. Be Clear About Your Project Requirements
When creating a project brief, be as clear and detailed as possible about your project requirements. This will help freelancers understand your needs and submit accurate proposals that are tailored to your project.
2. Research Freelancers Properly Before Hiring
Take the time to review a freelancer's portfolio before hiring them for your project. This will help you determine if they have the necessary skills and experience to complete your project successfully. It's also important to take into account a freelancer's ratings and reviews and communication skills to ensure that they are the right fit for your project.
3. Communicate Effectively
Once you've hired a freelancer, be sure to communicate clearly and effectively throughout the project. This includes setting expectations, providing feedback and addressing any issues that arise in a timely manner. When a project is delivered, you have 48 hours to request changes before the gig is marked as complete. So make sure you review the work promptly.
4. Provide Post Project Feedback
After the project is complete, be sure to provide feedback to the freelancer. This helps them improve their services and provides valuable information to other clients who may be considering hiring them. It also shows your appreciation, in turn setting a good foundation for working together in the future.
5. Don't Always Go for the Cheapest Option
While price is an important consideration when choosing a freelancer, it's not the only factor to consider. Sometimes paying a bit more for a freelancer with more experience or a better portfolio can lead to better results in the long run.
6. Use Fiverr's Tools & Features
Fiverr offers a range of tools and features to help you work with freelancers more effectively. This includes a messaging service for change requests; a file attachment feature, to provide screenshots, images and other documents; and a dispute resolution service, should you be unhappy.
+ Click here to check out Fiverr
In Summary
Fiverr is an excellent platform for connecting with freelancers. I've used it for everything from translation and voice over work to logo design and general artwork.
It can be hit and miss at times, but it's highly affordable. And I'll say this, when you find a great freelancer on there you really do strike gold; simply because of the convenience. It's one less task you have to worry about!
I recommend it for expats living in Thailand, or anyone looking to have work done remotely. Fiverr also presents an opportunity for working (legally) in Thailand. If you have a skill that can be offered remotely (online), you can sign up and create your own gig.
——
Are you using Fiverr in Thailand for personal use or business projects? Maybe you can share a link to a great freelancer below.