You don't need a Thai credit card to live in Thailand; there's plenty of others ways to pay for goods and services. However, depending on your situation, it may be something you want to consider.
Perhaps the biggest benefit of a credit card is reducing the cost of foreign currency surcharges. And then there's perks such as air miles and discounts on hotels and restaurants, travel insurance, and even home maintenance cover.
Getting a credit card as a foreign national isn't necessarily hard, but there are standard requirements, and in some cases a yearly fee. Some banks are easier to deal with than others, too.
In this guide, we'll take a look the requirements, application process, pros and cons, and the alternatives.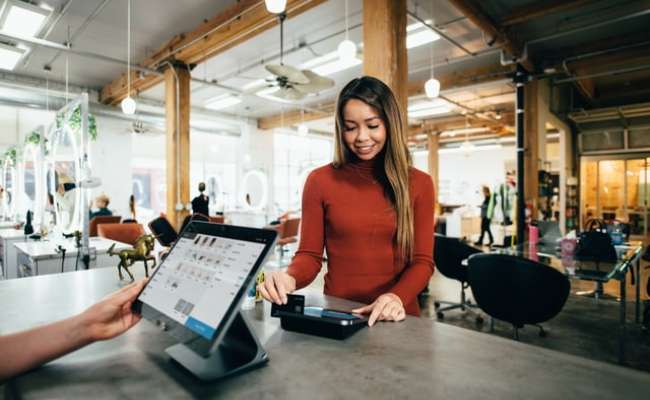 Thai Credit Card Requirements
To apply for a credit card you need to have a work permit and demonstrate proof of income.
Generally speaking, a bank will ask that you have at least 6 months validity on your work permit and that you show three months worth of salary slips.
In addition to the permit and salary slips, you will need to provide a copy of your passport and visa.
The salary requirements will vary by bank, but note that foreigners have to earn more than Thais to get a credit card.
One example of this is Kasikorn Bank's MasterCard Platinum. To be eligible, Thais must earn 15,000 Baht per month, whereas foreign nationals must earn 50,000 Baht.
Another example is UOB's PRIVI MILES Card. Thais are required to earn an income of at least 70,000 Baht per month, while foreign nationals are required to earn at least 120,000 Baht.
Note that there may also be a maximum age for applicants.
If you don't have a work permit, depending on the bank, you may be able to use a deposit guarantee to get a card. The requirement is usually somewhere in the region of 100-200k THB placed in a fixed term deposit account.
Company owners will need to show additional company documents, and usually an employment and income history that may be up to three years.
Application Process
Applying for a credit card is easy. The process for Bangkok Bank and Kasikorn Bank is to fill out a few details on the website and wait for a member of staff to call you back.
You can apply in branch, but some local branches may not be familiar with the requirements for foreigners, making the process way more drawn out than it should be.
Once you've spoken to a customer service representative and confirmed your eligibility, you may be asked to attend a local branch. In some cases the provider will send an employee to pick up the documents from your home.
Foreigner-Friendly Banks
Over the past 10 years I've heard from lots of readers on my 'open a bank account' post about their experiences with various Thai banks.
The majority of us who've opened an account here have found it easiest with Bangkok Bank and Kasikorn Bank. And so it comes as no surprise that the most foreigner-friendly banks for credit cards are the same two providers.
Yearly Fee
Before we move onto the benefits, it's worth noting that you usually have to pay a yearly charge for a credit card in Thailand.
Unlike us foreign folk, Thais are used to paying for cards. Debit cards always come with a fee of 150-200 Baht, and a replacement for a lost card is usually about the same.
Expect to pay up to 4,000 Baht per year for your card, depending on the perks. For example, the UOB PRIVI MILES card is free for the first year and then 4,000 Baht thereafter.
This is an important factor because, based on the benefits below, you'll need to work out if the perks will offset the cost.
Thai Credit Card Benefits
It is harder for a foreign national to be approved for a credit card in Thailand, but the benefits might be worth you trying. Here's an overview of what perks you can expect with a Thai credit card.
Air Miles
Perhaps the most appealing benefit of a credit card for a foreign national living in Thailand is the prospect of collecting points in exchange for upgrades and free flights with airlines like Thai Airways and Bangkok Airways.
Living in Thailand usually means regular trips to islands such as Samui and Phuket, and saving up points can earn you a free flight.
You may already be a member of Bangkok Airways' Flyerbonus program, or Thai Airways' Royal Orchid Plus. If you hold onto your credit card points, you can wait for a good flight promotion to roll around and take full advantage.
For example, Kasikorn Bank and Krungsri have bi-yearly promotions whereby they offer a 50% points bonus when exchanging your points for miles with Bangkok Airways.
You might also look at the AEON Royal Orchid Plus Platinum card. As well as enabling points collection with Thai Airways, AEON offers 5% cash back for some hotels and restaurants.
Alternatively, there's the aforementioned UOB PRIVI MILES card, which gives you 1 mile for every 15 Baht spent, if you spend more than 300,000 Baht in a quarter. If you don't spend that much, you will still get 1 mile for every 18 Baht spent, which is pretty darn good.
Overseas Health & Travel Insurance
Using Bangkok Bank's Platinum Leader Card as an example, you can benefit from free overseas health and medical insurance, and travel insurance.
Health and medical insurance is provided for card holders traveling overseas when purchasing air tickets or tour packages using the Platinum Leader Card.
You can also get accident insurance for spouses and children traveling together in any vehicle, both domestic and overseas, of up to USD 500,000 when purchasing air tickets or tour packages using the card.
Roadside Assistance
If you have a car in Thailand, the additional benefit of roadside assistance may warrant you getting a credit card.
Some cards such as Bangkok Bank's Platinum Leader Card offer free 24-hour roadside assistance nationwide, including a tow truck, emergency technician, and locksmith callout.
Home Services
Some cards offer additional home coverage for maintenance services, covering the breakdown of your washing machine, computer or refrigerator. A quick call to the number on your card and they will arrange for the relevant serviceman/woman to visit your home.
Cash Back
Cash back means that you get rewarded (with cash) for spending a certain amount of money on your credit card, or for spending money with certain brands and businesses.
Each provider will have their own promotion in place, so compare benefits before you decide on a card. Generally speaking, cash back options are worth between 1 and 3%.
Discounts
Because of the big eating out culture in Thailand, many card providers partner with restaurant chains to offer card-specific discounts. The discount can range from 5-20%, depending on the offer at the time.
Foreign Transaction Surcharges
If you have a Thai credit card, it will obviously become a foreign card when you go abroad.
This is where you need to be careful, because any benefits in terms of miles and discounts can easily be wiped out by these naughty charges.
The foreign transaction surcharge is usually somewhere around the 2% mark. Some cards offer as low as 1%, but others may be as much as 2.5%.
With this in mind, you will probably find that using your home country credit card will be most cost effective when shopping abroad.
Be careful shopping online, too. Don't make foreign currency purchases on your Thai credit card. It sounds obvious, but once you're used to using a card this can easily happen on auto-pilot. For example: A $1000 hotel booking could result in a $25 surcharge fee!
Conversely, when in Thailand making purchases in Baht, use your Thai credit card, unless of course you have a favourable card from your bank back home.
Credit Card Alternatives
If you're reading this and thinking that, like me, you won't be eligible for a Thai Credit card, or that you simply don't want one, don't worry. There are alternative ways to spend your money freely without restriction.
Visa Debit Card
Opening a bank account in Thailand comes with the benefit of a debit card that can be used to withdraw money from an ATM and pay for goods online and in certain stores.
A debit card is far easier to obtain than a credit card and immediately deducts the value of the purchase from your bank account, meaning you don't spend money you haven't got – unless you have an overdraft.
ATM Payments
Coming from the UK, I grew up using ATMs to withdraw cash but not to pay bills or transfer money to individuals or businesses. However, this is common place in Thailand. Even a small purchase made at an online store can be paid for via an ATM.
If you choose this option, the store will provide its banking details and require you to take a picture of the transfer slip to email over (or send by LINE) to prove you have paid. This is a very common way to pay for goods bought from independent sellers on social media.
Counter Services
Approximately 70% of Thailand remains unbanked and receive their wages cash in hand. These people do not have plastic cards to make purchases, but this doesn't stop them purchasing online.
For example, goods bought from online marketplaces like Lazada can be paid COD (cash on delivery), or at a counter somewhere locally.
If you don't have a card to hand, using cash in Thailand usually isn't a problem.
Bank Transfer
Many people in Thailand have a bank account but not a debit card. I know it's hard to believe but a percentage of the population are still using cash deposits and withdrawals and having these logged in a bank book.
One option for such people paying for goods is a simple bank transfer. The majority of Thai banks offer immediate transfer, so the recipient can confirm the purchase quickly.
Companies like Lazada even allow you to connect your bank account on their website. More on Lazada here.
In Summary
I personally don't have a Thai credit card. Firstly, I don't meet the general requirements, and secondly, I'm not interested in the deposit option.
Previously, I had a card from back home with free foreign transactions and withdrawals, but that benefit has since been revoked, so I had to look for an alternative option.
I now have a Wise card, so I can spend without heavy transaction fees on that – more on Wise here, and I do have a Bangkok Bank debit card, so I'm not short on options.
That said, if I could get a Thai credit card without a deposit I probably would, but mainly just to collect the miles under the airline loyalty programs.
If you have a well-paying job here, run a business, or have the money to put down a deposit, I think a local credit card is beneficial. But I wouldn't stress out about not having one, because it really isn't essential.
——
More Tips on Financial Planning:
Need help with pension or investment planning?
+ Connect with my trusted personal IFA using this form
Need to send money to Thailand?
+ Go here to find out the cheapest way. Everyone is using this
Got Medical Insurance?
+ You should have. Get a quote on international cover here.