Due to its warm climate and numerous beautiful beach locations, Thailand remains one of the most popular marriage destinations.
Despite this, Thai law currently doesn't recognize same-sex marriages, civil unions, or domestic partnerships.
This may come as a surprise to some, considering that Thailand is famed for its transgender community and warm acceptance of same-sex couples.
Indeed, many same-sex couples live together and have a relationship in very much the same way married couples do, but they do not have the same legal rights.
Thailand is still a conservative country in terms of open displays of affection. But being gay is not an issue in Thailand, and it would be a rare thing to come across someone who was outwardly homophobic.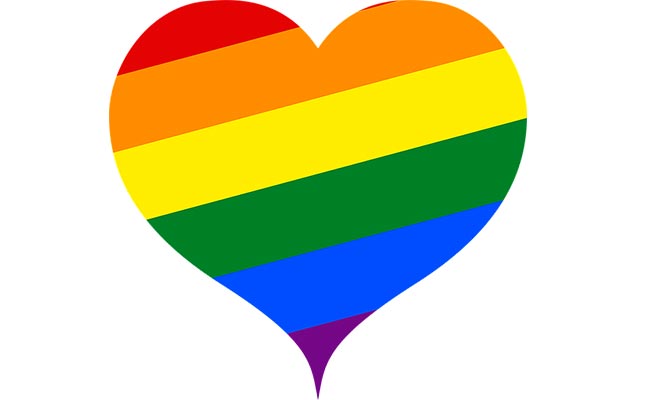 The Civil Partnership Bill
So why doesn't Thailand marry same-sex couples?
Well, like much of Thai law, marriage law is somewhat behind the times. On the existing marriage registration form, your partner is required to be a different sex. It is this simple boundary that prevents two people of the same sex getting married.
Indeed, in 2019 a same-sex female couple were turned away from a marriage registration office because they could not fulfill the requirement on the form (1).
A growing number of people see this as a violation of constitutional rights, which protect Thai people against discrimination of all kinds, including gender.
The good news is that a civil partnership Bill has been drafted and approved by the Thai Parliament.
If passed, the Bill would grant gay couples several of the rights of marriage, notably property and inheritance rights, and the power to make medical decisions for each other in emergencies; but not rights to public welfare, tax benefits or adoption.
Whether or not this will extend to marriage between foreign nationals is unclear.
While the proposed Bill has been well received, there has been some opposition from those who argue that having a separate law for same-sex marriage lays the foundation for long-term discrimination against same-sex couples.
The most recent version of the Bill does not accord gay couples the right to their partners' pensions or income tax benefits, unlike heterosexual married couples. It also does not address the right to adopt children, or to have children through surrogacy arrangements.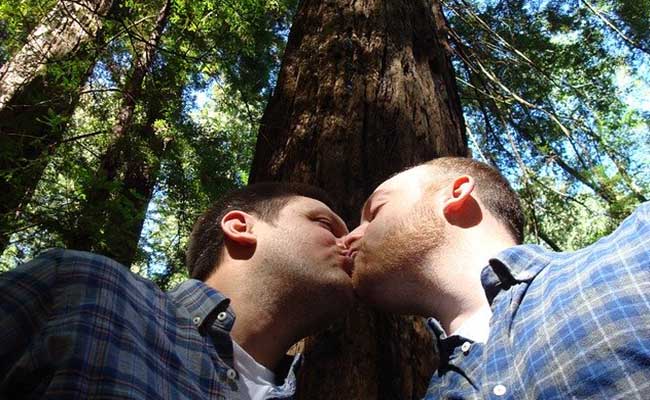 A Compromise: The Traditional Ceremony
If you are in a same-sex partnership and thinking about getting married in Thailand, at this point you're probably thinking that you need to change your plans and get married in another country.
Well, hold on just a moment, because all hope is not lost.
There are generally two parts to a marriage in Thailand.
1) You have the traditional ceremony, which is influenced by a number of old traditions and Buddhism, and then 2) you have the official signing of the marriage certificate at a local district office.
Indeed, many marriages in Thailand have not been officially recognized because the two people involved conducted a traditional ceremony but did not register the marriage at a local district office.
It is quite common for foreign couples to have a ceremony in Thailand but not to sign the papers – because it is far easier to do so back home.
If you read my popular blog post on getting married in Thailand and the steps involved, and then navigate to the thousands of comments at the bottom of that page, you'll see that this process has actually got more long-winded over the past couple of years.
I would advise people to have the ceremony in Thailand, go on their honeymoon, and then return to their home country to officially register the marriage.
Getting the marriage registered officially in Thailand involves having to go to the embassy of your country in Bangkok to get an affirmation of freedom to marry.
This affirmation then needs to be translated and taken to the Ministry of Foreign Affairs. You then need to wait around 72 hours to receive this legalization from the Ministry of Foreign Affairs.
You would then need to go either before or after your ceremony to a local district office to obtain the marriage certificate.
There are a number of hiccups that may occur along the way to may make this process longer.
This certainly isn't my idea of fun marriage process, which is why I would suggest getting it done in your home country. When I got married in Thailand some seven years ago the process was much easier and we were able to do it in roughly 24 hours.
Gay Marriage, In Summary
The bottom line is that you can't officially get married / have a civil partnership in Thailand.
Whether the civil partnership – when it is officially written into law – will be available to foreign nationals is unclear and, if it were in operation, quite how that would align with the law of your home country is potentially problematic.
Some countries do have civil partnership/same-sex marriage law, though the rights afforded under that law may differ from those in a future Thai law, whereas the standard marriage law in Thailand is recognized by the USA, UK, Canada, and various other countries in Europe and around the world.
What you can do is plan a lovely ceremony, in either traditional Thai style or the tradition of your home country, or a mix of both.
There are plenty of lovely destinations to have your ceremony and lots of marriage companies that will help you put this together. You just need to return home afterwards and register your marriage there.
Concerns Over Prejudice
Aside from the marriage, if needn't have any worries about homophobia or discrimination against LGBT persons in Thailand.
In my experience in Thailand over the last 11 years, I have to say that I have never heard a Thai person being homophobic or speaking in a derogatory manner about a transgender person.
Don't get me wrong, such people do exist, as they do in every society, but it is probably more concentrated in the more conservative, rural areas of the country.
That being said, I have been to stay in rural areas for long periods of time and come across transgender persons and outwardly gay persons working in shops and living their lives as freely as everyone else, with seemingly no discrimination.
The only thing you have to consider when on holiday is that public displays of affection are generally frowned upon.
Couples hold hands and steal the odd sniff kiss here and there, and of course friends will hug when they greet, but being overly touchy-feely or shoving your times down each other's throats in public is generally considered ill mannered and inconsiderate to others.
So despite its reputation for red light areas in tourist towns, Thailand is still conservative when it comes to affection.