Also known as Elephant Island, due to its shape, Koh Chang is one of the largest Thai islands in the Gulf of Thailand.
Sitting approximately 300 kilometers east of Bangkok, in the province of Trat, this island is beaming with powdery white sand, clear waters, and coral reefs.
Aside from the beaches, rainforests and mountains make up about 70% of Koh Chang.
Koh Chang National Park preserves the islands natural beauty and offers hiking trails and waterfalls such as the tiered Klong Plu.
While one might say the island is largely unspoiled, Koh Chang's beaches couldn't exactly be referred to as undiscovered – since the island attracts a lot of tourism.
However, they they certainly lack the fame that attracts tourists to destinations like Phuket and Samui.
The western coastline of Koh Chang is dotted with resorts and inns, while the eastern and southern parts are generally more peaceful, with fewer accommodations and bars.
The island is popular for those en-route to Cambodia, as the island isn't far from the border. So if you have Cambodia on your itinerary, you can schedule Koh Chang on the way out or on the way back.
It's that beautiful here that you might consider doing both!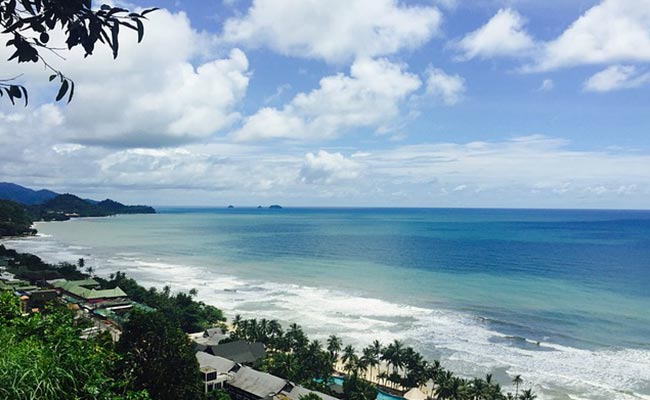 9 Best Beaches On Koh Chang
The beaches in Koh Chang are divided into the eastern and western sides. The east side features isolated gems while the west side is more the tourist magnet.
Eastern Side
Let's begin with the beaches on the east side, as most travel guides generally lean towards the popular west side beaches.
These beaches are easy enough to find but generally lack the accommodation options of the west.
Karang Bay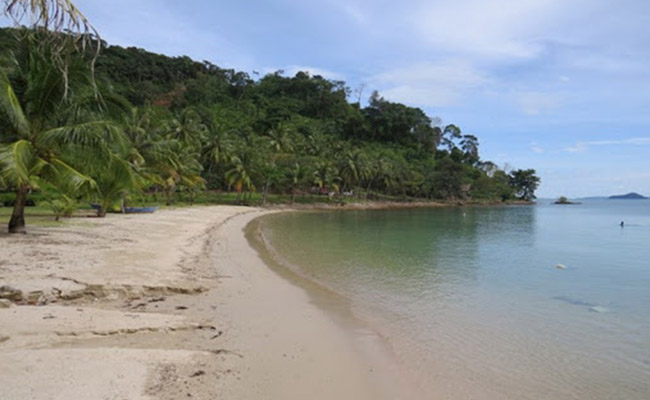 Karang Bay is a 100-meter stretch in front of Karang Bay View Resort, which is the last place you come to at the most southern point of Jek Bae.
You can choose to stay at the resort for a night or two or do a day trip from your hotel. Take your own food or eat at the resort.
This beach has panoramic views of the southern lying islands of Ko Wai, Ko Mak, and Ko Kood
Despite being tiny, this small beach offers splendid isolation – at the right times.
Swimming is good but the beach is tidal, so you'll have to check the times.
Wai Chek Beach
Hailed as one of the most spectacular beaches on the island, Wai Chek beach is 400 meters of clear water, white sand bliss.
Located six kilometers from Bang Bao Village, it can be reached via car, motorbike, or boat.
The Salakphet – Bang Bao route, which runs through a rubber plantation, is the recommended route to take when riding a motorbike.
There's no accommodation here, so bring a tent if you plan on staying!
Wai Chek is commonly cited as one of the last, truly undeveloped beaches on the island.
Long Beach
The epitome of isolation, Long Beach sits on the south east corner of Koh Chang and offers stunning views.
It is an hour away from the famous White Sand Beach, and worthy of a whole day's stay.
There's limited accommodation here except for some backpacker bungalows and huts, as it's not a popular beach destination.
There's few restaurants in the area too, so you'd do well to bring food with you.
You can now drive a car down to the beach too. Look out for the Jek Bae hamlet. Just after that there's a turning on the left, which is signposted to Long Beach Resort and Treehouse.
It's a 7km drive down with stunning views. Well worth the visit.
Western Side
White Sand Beach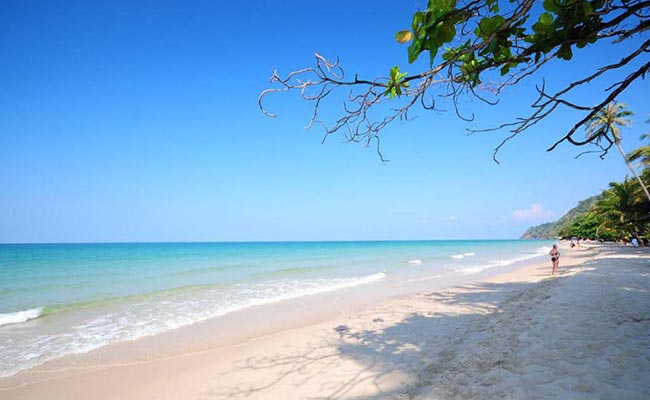 Located on the northernmost part of the island, White Sand Beach is Koh Chang's most famous beach and attracts a heavy flow of tourists.
White Sand Beach is bursting with life. It has accommodation to suit all budgets, and even a couple of luxury resorts (KC Grande Resort and Kacha Resort).
There's a nightclub and a zoned strip of beer bars, and food ranging from your traditional Thai to Italian cuisine.
This is the area to find banks, book tours, flights, hire cars, and mopeds, etc.
If you want to escape a little, head down to the southern part of White Sand Beach, which still offers the same sandy beach but with fewer tourists and less noise.
All the usual amenities are found at White Sand Beach, including deckchairs and plenty of food options.
Klong Prao Beach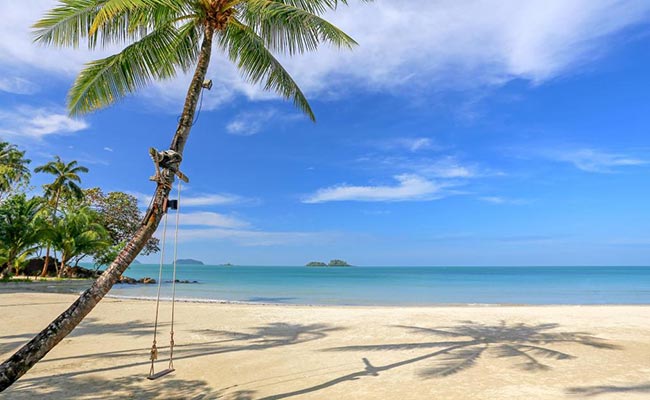 South of Pearl Beach is Klong Prao Beach, a curving bay split by a river estuary.
Situated near the famous Klong Plu Waterfall, the northern part is filled with a handful of three-star resorts and shopping centres that bring modern life to the area.
The beach is located in the middle part of Koh Chang's western section, making it a good stopover if you're traveling from White Sand Beach to Bang Bao.
Given the strategic location of this beach, some of the island's luxury resorts are built in the southern half.
Aside from the luxury resorts, many guesthouses are affordable and there are cheap rates on long stays.
Nightlife on this beach is pretty much low-key, but the restaurants are some of the best on the island.
Good for a family chill-by-the-beach holiday.
Kai Bae Beach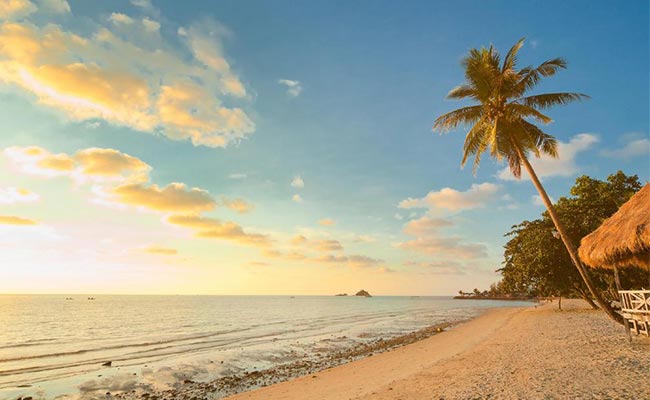 Kai Bae Beach is at the south of Klong Prao Beach and is considered one of the best spots on Koh Chang.
The 2.5 kilometer-long sandy stretch is dotted with luxury and boutique resorts.
The beach bungalows in this area are generally well-suited for families with children.
Accommodation here is cheaper when compared to those found on Klong Prao Beach and White Sand Beach.
The Kai Bae Viewpoint is located on the southern section, where you can enjoy views of the seascape and smaller islands to the west of Koh Chang.
Lonely Beach
Located on the southwest coast and to the north of Bailan Beach, Lonely Beach really isn't that lonely, and is in fact known for its party atmosphere. Think of it as the Kaosan Road of Koh Chang.
Live music and cheap drinks are the order of the day, and not just in bars but on the beach itself.
And if you want to go diving, or get a tattoo, you'll find dive shops and tattoo parlors on the local strip.
If you like a fire show, head to Nature Beach Resort during sunset. It's free to watch.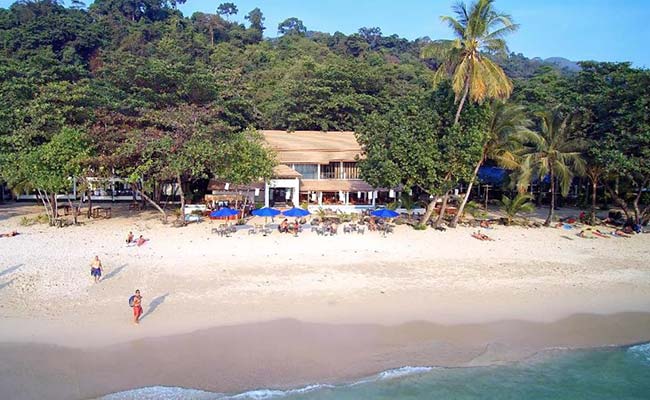 Bailan Bay
2km north of Lonely Beach is Bailan Bay, a serene, quiet beach with shallow waters and a rocky seabed.
Note that this isn't a natural beach and not the best for swimming, but it's super chill.
A kilometer in length, Bailan is surrounded by coconut trees and exudes a sleepy character.
There's budget bungalows for backpackers, and the Mercure Hideaway for those looking for something more luxurious.
In past times, you'd have to head to Lonely Beach from Bailan for a night out, but there's now enough bars and entertainment to spend a night at Bailan.
Klong Kloi Beach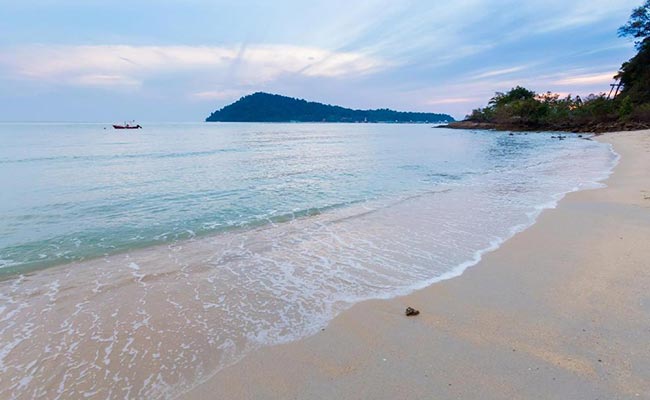 Situated at the southwest tip of Koh Chang, Klong Kloi beach offers one of the most spectacular views in Koh Chang.
Klong Koi Beach boasts powdery sand, coconut trees, and the shady foliage of the forest.
Located 1-2  kilometers from Bang Bao, this beach reminds me of spots on the nearby island of Koh Kood.
It's more chilled, more "old-Thailand" style.
Recently, and perhaps unfortunately, it has become more popular with tourists, thus making it busier during peak season.
To top it off, its water is clear and the seabed isn't rocky, making it one of the most ideal spots on Koh Chang for swimming.
The Bottom Line
If you're ever discussing where you've been in Thailand with a seasoned traveller, they are very likely to ask if you've been to Koh Chang.
Koh Chang has a beach for every mood. And this is the reason so many travelers end up staying longer than intended.
From the party vibe of White Sand Beach to the peaceful vibe of Long Beach and the in-between of Klong Prao, you can find a niche here.
The island is a great mid-way point between the commercial flavor of Phuket and the old-island life. It's quite like Koh Phangnan in a way.
Some parts are getting a little built up, but the fact that 70 percent of the land is jungle and protected as a national park means that development is heavily restricted.
There isn't an airport, either. This makes it more of a hassle to get to, which inevitably means fewer tourists, as most want a direct flight in. Though you can fly to Trat and get a ferry over in 15 minutes.
If you're looking for great beaches and a less touristy feel, Koh Chang is a great option.