Planning to bring your beloved furry friend to Thailand?
Whether you're relocating or simply want to include your pet in your holiday plans, it's important to be well-informed about the rules and necessary preparations for bringing an animal into Thailand.
This comprehensive FAQ guide is designed to answer all your burning questions and ensure a seamless journey from your home country to the Land of Smiles.
Whether you have a dog, cat, or other pet, this guide will address the specific requirements outlined by the Thai authorities.
From obtaining the necessary permits and meeting import conditions to understanding the quarantine policies and ensuring your pet's comfort during travel, I've got you covered.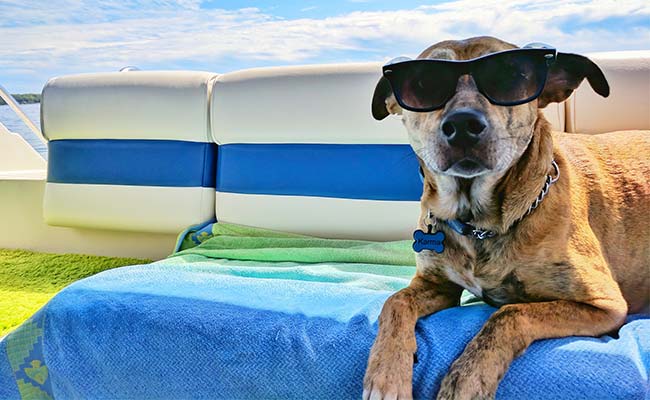 What Pets Are Allowed into Thailand?
Thailand permits the importation of most domestic pets, with the exception of pit bull terriers and American Staffordshire terriers.
If you plan to bring rabbits, they will need to meet the same requirements as dogs and cats, while birds, invertebrates, tropical fish, reptiles, amphibians, and rodents may have to fulfill different criteria.
For owners of unique pets like turtles or parrots, it is important to verify if they are protected under the Convention on International Trade in Endangered Species of Wild Fauna and Flora (CITES). If they are protected, additional permits will be required, and you must apply for them accordingly.
Does My Dog (or other pet) Need a Rabies Vaccine & Titer Test?
For pets entering Thailand from any country, there is no requirement for a rabies titer test (FAVN).
However, your pet will need a rabies vaccine.
First, it is necessary to have your pet microchipped for easy identification. Thailand recognizes AVID 9 and AVID 10 microchips, as well as ISO Standard 11784 or ISO Standard 11785 microchips. Make sure your pet is microchipped with one of these approved options.
Once your pet is microchipped , it needs to be administered with an inactivated rabies vaccine.
You must be able to provide the original rabies certificate on arrival, and this certificate must state the microchip number, the date of inoculation and how long the vaccine lasts.
What Other Vaccines Does My Pet Need for Thailand?
Dogs must also be vaccinated against canine distemper, parvovirus, leptospirosis and hepatitis (DHLPP) while cats must be inoculated against feline cat flu-feline calicivirus, feline viral rhinotracheitis, chlamydia psittaci, and feline parvovirus.
Your pet must have had all the necessary vaccines at least 21 days before arriving in Thailand, but no more than a year before.
Puppies and kittens will need to be vaccinated when they are at least three months old and will need to wait for 30 days after their inoculations before they can enter the country. This means that the minimum age for export is four months old.
Does My Pet Need to Be Treated for Parasites?
Dogs and cats must receive appropriate treatment for both internal and external parasites. This includes administering medication to address ticks and fleas, as well as treating against internal parasites such as tapeworms and heartworms.
You should consult with your veterinarian to obtain the necessary parasite treatment medication approximately seven days prior to your scheduled flight.
Do I Need a Health Certificate?
You must provide an animal health certificate (form 7001) that has been approved by both your veterinarian and an authorized government official from the country of export.
The health certificate should explicitly state that your pet dog or cat is in good health and capable of traveling. Additionally, the certificate must include vaccination records, identification details, and information about ownership.
Please note that the health certificate is only valid for ten days from the date of issuance. Therefore, it is crucial that you arrive in Thailand with your pet within ten days after the certificate has been endorsed.
Do I Need an Import Permit?
Prior to traveling to Thailand, it is necessary for pets to obtain an Import Permit from the Department of Livestock Development. The Import Permit remains valid for a period of 60 days, providing sufficient time for travel arrangements.
To apply for the permit, you can download the application form directly from the department's website.
What Happens When We Arrive?
Upon arrival at Suvarnabhumi International Airport (or other international airports), you will undergo immigration checks and retrieve your baggage and pet.
You will then proceed to the Airport Animal Quarantine Station (AQS) with your pet and necessary documents (listed above).
At the "Goods to Declare" channel, you will present the import permit and your pet to Customs officers.
Will My Pet Need a Travel Crate?
When traveling internationally, it is mandatory for pet dogs and cats to be transported in travel crates that meet the standards set by the International Air Transport Association (IATA).
These crates should provide sufficient space for your pet to stand, turn around, and lie down comfortably. It is crucial that the crates are designed to prevent the nose and paws of your pet from protruding, minimizing the risk of accidental injuries.
To ensure a smooth travel experience, it is recommended to obtain the appropriate crates well in advance of your departure date and gradually acclimate your pet to spending extended periods of time in the carrier through crate training.
Where Will My Pet Pee/Poop?
On short haul flights an airline is likely to be more accommodating and allow a small dog to stay in the cabin, within their carrier. In this case the dog may be allowed to pee on a puppy pad in the lavatory.
However, due to airline regulations, most pets are transported in the cargo area of the plane. They are, of course, not permitted to roam freely in the cargo space. Therefore, the carrier becomes the only designated area where your pet can relieve itself during the flight.
You should ensure that your pet's carrier contains material that is able to soak up wee, or contain a poo. An adult dog can hold a wee for 4-6 hours, and most will try to hold it for longer when flying. However, long haul flights are problematic for senior dogs, as they have weaker bladders. Other aspects of flying may also cause distress.
It is advisable to reduce food intake before travel, but makes sure your pet is sufficiently hydrated for the journey. Discuss the best course of action with your vet.
Will My Pet Be Subject to Quarantine?
Pets meeting all import requirements and showing no signs of illness will be exempt from quarantine upon their arrival in Thailand. However, the decision to detain or quarantine pets for inspection or additional tests rests with the discretion of the quarantine officer.
If deemed necessary, these pets may be subjected to quarantine for a maximum period of 30 days at an approved quarantine center. It's important to note that the expenses for tests and quarantine will be the responsibility of the pet owner.
——
Got a question about bringing your pet to Thailand? Want to share your experience? Leave it in the comments section below.