1. Basic Ad: Free (limited exposure)
IMPORTANT: Free job listings that do not have a salary or salary range will be deleted and not posted to the board.
2. Premium Ad: $10 (75% more applicants)
Premium Benefits:
Post up to 3 job listings in one go
Post a job without stating a salary
Highlighted front page placement
Guaranteed front-page for 30 days
Embed video & pictures to enhance your ad
List your ad in more than one industry category
Include a website URL in your ad listing
Post on the best job board in Thailand and get all these premium benefits for just $10.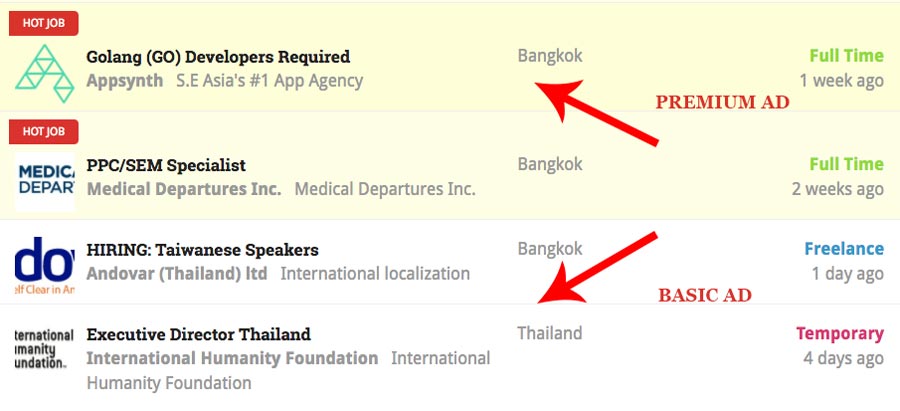 Find your perfect candidate now!
Simply make your $10 payment by clicking the button below. All cards accepted.
No thanks. I just want a basic ad.
Ok. If you're sure you want to miss out on 75% MORE exposure for your job ad, & benefits such as a highlighted front page ad (30 days), permission to include a website address, images & video, and list in more than 1 category, you can post a basic ad by clicking here.