ThaiCupid.com Review | My Personal Experience
Thaicupid.com, formally ThaiLoveLinks.com, is the biggest Thai dating site online.
So as arguably the biggest blog in the Thai space, I wanted to find to whether this service really is a the best option to meet genuine Thai women online.
I contacted Cupid Dating and they generously gave me a month's trial access to their premium membership.
In this review, I discuss my personal experience using the site, and answer the most important questions you want to know before signing up to meet the Thai girl of your dreams.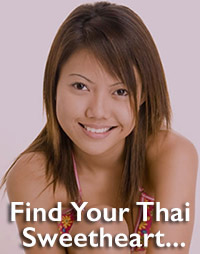 Is ThaiCupid.com a Good Dating Site to Meet Thai Girls?
There are about 6-8 dating sites in the Thai space, and some of the not so good platforms report high membership numbers to try and get you to join. Once you do, you instantly realize these members are mostly men or fake profiles.
Thaicupid.com is part of the huge Cupid dating network that has been in operation since 2002. So straight off the bat you know you're dealing with a professional company.
They have over 1 million members registered, and it really shows when you log in. The database is overflowing with great, single women from all corners of Thailand.
The diversity really stood out. It's not just upcountry women living in the middle of nowhere; there are women from the major cities of Bangkok and Chiang Mai, right through to the deep South and upper North end of the country.
The reality is, you can't fail to meet more than a good few potential dates.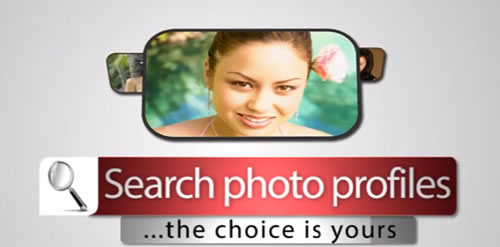 Are the ThaiCupid.com Female Profiles Real?
As I mentioned before, there are lots of fake profiles on some of the lesser sites, and I wanted to put ThaiCupid to the test. So I popped off a few emails to makes sure the profiles were real.
Get this, all replied but one! Man, if I were in the market for a girlfriend/date I'd definitely be using this platform.
The matching engine worked well too. I stipulated that I was after professional women without kids, 25-37,  i.e. they have their own money and a decent job.
The best match out of the bunch was Goi, a 34 year old Sales Director  of an export company in Bangkok. The rest were fairly good matches too, but her English was great and she had good taste in music.
What Kind of Thai Girls Can I Expect to Meet?
Thaicupid.com is a great site to meet honest and respectable Thai women. By this I mean everyday women with normal jobs, as opposed to the bar girls and ladyboys you get touting business on some of the lesser sites. The type of women you can expect to meet on ThaiCupid.com are as follows:
Teachers
Bank workers
Students
Nurses
Office workers
Government officials
Small business owners
What Dating Tools Do I Get With My ThaiCupid Membership?
Using the platform is easy as pie, and the communication options are really flexible. Once you've exchanged emails, you can start chatting on instant messenger, video chat and SMS via mobile.
This is great, because it means you can get pretty far down the line before having to meet. You can actually see the girl and hear her voice, etc., before meeting up – particularly useful if you are distance dating.
Do People Have A Lot Of Success On ThaiCupid.com?
Thaicupid.com has a ton of success stories. In fact, I'm met at least seven couples here in Bangkok who met on this site, which means there must be thousands of guys around the world who've met a beautiful, loyal, kind Thai lady.
The fact is, online dating has lost the stigma it had 5 years ago, particularly in Asia.
And it's no wonder why.
First off, the genuine girls are struggling to find decent guys because they don't stay out late partying all night. And where else do you meet foreign guys, except at the office perhaps?
Most expats are hanging out at bars and clubs, not temples and libraries. So great women turn to online dating to get past the party girls and find decent guys.
At the end of the day, you know the deal Guys come to Thailand, hit some bars and next thing they know they're caught up with a gold-digging farm girl trying to put her kids through college.
Nothing wrong with that, right? Of course not, there's some awesome honest, upcountry girls out there, but sadly it's difficult to find them through the maze of dishonest girls dating 10 sponsors via Facebook and scheduled holidays.
Which is why ThaiCupid.com is awesome, because it cuts through the underbelly and gives you instant access to the decent women who'd usually be too shy to approach you via any other medium.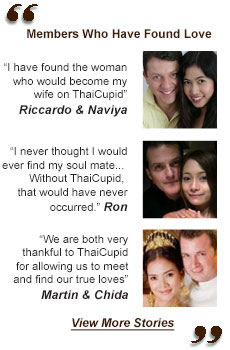 How Much is ThaiCupid.com to Join?
It's absolutely free to join!
You can register a profile right now and begin checking out Thai girls immediately. Of course you'll need to upgrade at some point if you want to unlock features such as full email access and IM chat.
Full membership is only $25 a month, and will provide you not just with hours of endless flirting with awesome, hot Thai girls, but a genuine chance to meet the woman of your dreams.