Thaicupid.com is the biggest Thai dating site online. It has over 1.5 million members.
In short, the odds of finding a match on this site are extremely high.
To give my readers a better idea of what the platform is like before signing up, I decided to trial the service for a month and see how I got on.
In this review, I discuss my personal experience using the site with premium membership, and answer the most important questions you'll want to know before signing up to meet the Thai girl of your dreams.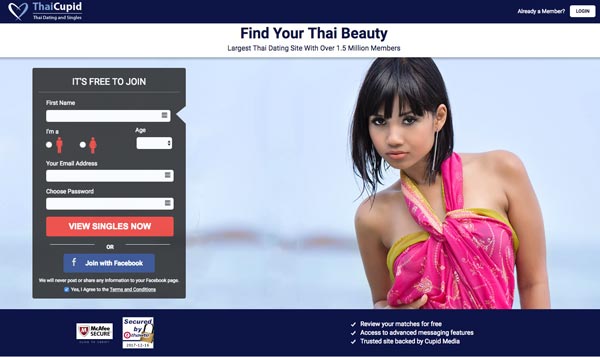 How Does ThaiCupid Compare to Other Sites?
There are about 6-8 sites on the web that cater specifically for Thai dating, and at least half of them are new and have appeared in the last 1-3 years.
They generally report high membership numbers to try and get you to join, and once you do, you instantly realise these members are mostly men or fake female profiles.
Thaicupid, however, is part of the huge Cupid dating network that has been in operation since 2002. So straight off the bat you know you're dealing with a professional company.
They have proper customer service, secure website transactions and proper privacy protocols in place: It's not a one-man-band bedroom operation, that's for sure.
They have over 1. 5 million members registered, and it really shows when you log in. There's always plenty of members online, from all corners of Thailand.
The diversity really stood out to me. There's different women from all types of backgrounds.
There are women from the major cities of Bangkok and Chiang Mai, right through to the deep South and upper North end of the country. The potential really is there is find a good match.
My Experience Finding Matches On ThaiCupid
In my experience of reviewing Thai dating sites, I realise that when a site first launches they use fake profiles to get people interested. It makes sense, right? If you've just started, how can you show that you have a lot of members to get people interested.
So they lie about the number of members and use fake profiles to back it up. ThaiCupid has been going 16 years, so you have worries in this regards. They've had a decade and a half to clock up a massive membership and reputation.
Anyway, to put this to the test, I popped off a few emails to makes sure the profiles were real.
And get this, all replied but one. The matching engine worked well too.
I stipulated that I was after professional women without kids, 25-37. Basically I was looking for a woman with her own money and a decent job. I wanted someone sufficient. Someone who could live without me, if need be 🙂
The best match out of the bunch was a lady called Goi. She is a 34-year-old Sales Manager  of an export company in Bangkok. She has no kids and lives alone. I'm pretty sure she hasn't been married before but haven't got that far into the communication.
The rest were fairly good matches too, but Goi's English was really good and she had good taste in music. She likes The Eagles!
Another match I liked was Rung: She was a little young for me though (25). She fell within the age bracket but looked much younger and seemed a bit silly in her communications at times. She went to university in Bangkok, works in marketing, and is certainly a vibrant spirit.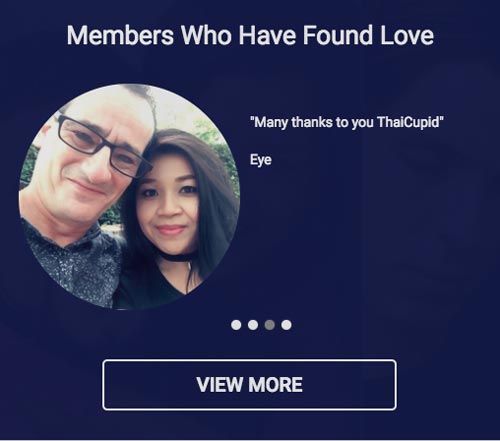 What Type of Women Can I Expect to Meet?
Thaicupid is a great site to meet genuine Thai women who want to meet an honest man. By this I mean everyday women with normal jobs, as opposed to the bar girls and ladyboys you get touting business on some of the more amateur looking sites.
I think it's worth noting that if you're looking for quick sexual encounters then this isn't the site for you. But if you're looking to develop a relationship, be it long distance or inside Thailand, this is a professional platform for that.
The type of women you can expect to meet on ThaiCupid are:
Teachers
Bank workers
Students
Nurses
Office workers
Government officials
Small business owners
How Easy is the Website to Use?
Using the platform is really easy because the communication options are really flexible.
Once you've exchanged emails, you can start chatting on instant messenger, video chat and SMS via mobile.
This is great, because it means you can get pretty far down the line before having to meet in person. You can actually see the girl and hear her voice before meeting up.
This is particularly useful if you are distance dating and there's going to be a long gap between meeting online and meeting in the real world. The typical scenario is that a guy meets a girl on there, they chat for a couple of months and become more intimate, and they the guy books a trip to go to Thailand to meet – or possibly the other way around.
Are There Many Success Stories Though?
Thaicupid.com has a ton of success stories, many of which you can read about on the website.
I've met at least seven couples over the past few years (in Bangkok) who met on this site, which means there must be thousands of guys around the world who've met their Thai lady on here.
The fact is, online dating has lost the stigma it had 5 years ago, particularly in Asia. Thai women are open to this way of dating now. They are increasingly becoming Internet savvy. They use apps, have profiles on Facebook, communicate on Skype and do all the digital things we do.
Online dating is perfect for lonely, single Thai women who don't go to bars and stay out partying all night.
It's difficult to find a genuine guy in those social environments too. Let's face it, after a few beers and some dancing most guys are looking to get laid quick. And a lot of these girls just don't want to be part of that lifestyle. It's not the "real" Thai way.
And where else do you meet foreign guys, except at the office, perhaps?

Most foreign expats are hanging out at bars and clubs, not temples and libraries. So great women turn to online dating to get an advantage over the party girls and find a decent guy who wants to respect and love a woman in the traditional way.
You should consider that a site like ThaiCupid is also beneficial to your happiness too. Because at the end of the day, you've no doubt heard the stories too: Guy comes to Thailand, hits some bars and next thing he is head over heels with gold-digging bar girl trying to secure his money to put her kids through college.
You do have to be careful. With online dating you can take your time and a measured approach. You can set out your criteria and follow some sort of plan. You're more likely to find the woman of your dreams this way than at 3am in a seedy bar in a Bangkok back alley.
ThaiCupid.com cuts through the maze and gives you instant access to the decent, hardworking women who'd usually be too shy to approach you in a restaurant, hotel lobby, decent bar or the shopping mall.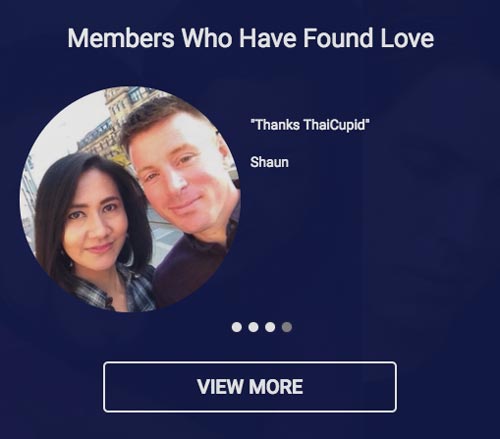 How Much is ThaiCupid.com to Join?
It's free to join and start looking for matches. You can register a profile and begin looking immediately.
Of course you'll need to upgrade at some point if you want to unlock premium features such as unlimited messages and video messenger chat. Here's an overview of the paid vs free membership features.
Paid Features vs Free Features Overview
Free:
Limited search filter functions to specify the type of girl you want to meet
Can only send 1 message every 15 minutes (that's okay, send 1 then put the kettle on!)
Some members may be restricted (don't want to hear from free members)
Women aren't as likely to respond to free profiles (cheap Charlie perception)
Paid:
You can send unlimited messages
Message all members (no restrictions)
Advanced search functions, so you can drill down into very specific requirements
Video messaging capability
Translation service option
You'll have greater appeal to the best potential matches
Pricing
The paid plans aren't expensive at all when you consider the value:
Gold:
1 month – $34.99 / £23.33
3 months – $69.99 / £46.66 (Good value at less than a dollar a day)
12 months – $139.99 / £93.33 (Best value at less than 0.50 Cents a day)
Gold Membership comes the translation service (in case your matches' English isn't very good and you want to really overcome some communication barriers.
Platinum:
1 month – $39.99 / £27.49
3 months – $79.99 / £54.99 (Good value at less than a dollar a day)
12 months – $159.99 / £109.99 (Best value at less than 0.50 Cents a day)
For everything in Gold, plus video messaging capability, go Platinum. For an extra few dollars I'd say it's worth it to be able to communicate face-to-face with a potential dream date!