A year ago I'd have sworn by EVA air.
Tickets were reasonably priced, customer service solid, and the flights were (and still are) always on time. They were also fairly lenient on the measly 20kg baggage allowance (customers flying EVA from the US get 25KG).
Thai airways gives you 30kg!
Sadly though, in recent times, Eva has fallen from grace.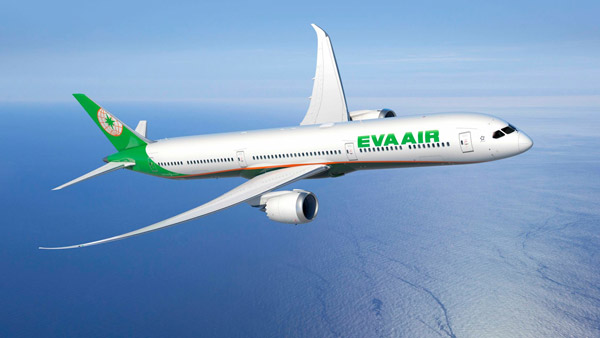 On my most recent trip home I didn't mind paying that bit extra to fly with my usual carrier, largely because I'd clocked up plenty of air miles and was looking forward to eventually splashing them on Business class or a free ticket.
But the nightmare began when I tried to change my flight day (from BKK) due to an emergency.
I gave more than a week's notice but was still told it would cost me 2,000 Baht (would have been £75 or more in the UK depending on the class of ticket).
Okay, rules are rules. No worries.
So I asked if I could use my air miles to offset the cost of changing flights. All I got was, "Sorry sir, it's company policy".
So I paid.
On the return flight I requested an upgrade using my air miles – because the day before I'd had minor surgery and needed more reclining space for comfort. I should mention that I also tried to change this flight date a week earlier because I suddenly found out I needed the operation. That was denied.
On this occasion I was told I'd need a doctor's letter and have to swallow a £100- 200 fee too.
Sod it, I thought, I'll have to use the air miles and pay for the upgrade.
However, I was told that my ticket was the wrong class to upgrade with air miles and that I should have read the terms and conditions.
"So what can I use the air miles for", I asked. "If you buy a more expensive ticket, you can use the air miles, sir."
"What, more expensive than the near on £80o I've paid already, which FYI is more expensive than Thai airways and pretty much every other operator"?
No answer.
Worse still, when I got on the flight there were plenty of seats. More fool them, I thought, they should have just let me spend my miles.
But then it all made sense. A fair portion of my miles were about to expire. So it would be me who lost out, again!
Needless to say I was not happy.
Don't get me wrong, I understand a policy is a policy, and in a way I guess I was asking a favour both times. But what gets to me is that there seems to be no value in being a loyal customer with Eva. They can see how much I fly with  them, yet at no time during any of the conversations did anyone go the extra mile to help me.
And it didn't stop there either.
I was 2kg over with my luggage and the lady at check-in would not budge. I whipped out my frequent flyer card, and protested that the flight was not full, and mentioned that the allowance was in fact stingy compared with other airlines.
Nope. Pay or lose the weight.
I am a fool really because I committed the cardinal consumer sin of showing loyalty in return for an incentive.
I never received that incentive. The miles expired.
Unless EVA contact me with a very good reason to return, I shan't be flying with them again. This saddens me in a way because I have enjoyed my flights over the years, but for all those flights they blocked me from using my miles when I needed them most.
The good thing about this experience is that my eyes have been opened to new possibilities of getting a better service elsewhere at a lower cost.
For example, I saw the following flights on Skyscanner:
Thai Airways are doing direct flight promotions from as little at £600.
Etihad do a 1-stop over (15hr flight) for £554 with more leg room in economy than Eva's premium class.
Austrian Airlines do a one stop flight that lands for an hour in Vienna, with a gourmet meal for under £700.
I saw a KLM flight for a mere £490!
British Airways fly return to BKK for £700
Even though this review is largely about my negative experience, EVA is a good airline with whom I had 4.5 great years.
However, my advice is not to be swayed into loyalty by air miles, at least not without finding out exactly how they can be used and when. Even then, policies can change.