I thought I'd finally cracked it when I came across a Google Chrome TV app that allows you to watch TV in all different countries online.
No such luck.
The app just loads with an advert on the front page and does nothing. Right now I really want the Olympics in English, and it's quite frustrating. The World Cup will be upon us soon and I'll want to watch pretty much all the games. Thai TV will show the main games, but if I'm out and about I'll miss those too. I need an on-the-go solution that doesn't involve crappy streams, pop up ads and constant buffering. No more dodgy apps, please!
It's also really annoying not being able to access 4OD and BBC iPlayer here. Friends are always emailing me links to great programs I can't watch, and it takes ages for stuff to appear on YouTube, if at all.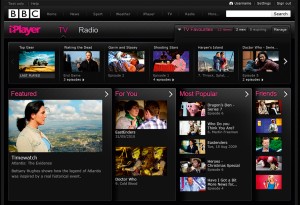 I thought I had it sussed a month back. I was logging into a UK proxy that tricks the computer into thinking I am in the UK,  but even that didn't work for some reason. US proxies seems to work quite well, like anonr.com and armyproxy.com, but I am in need of some new UK documentaries and series to stimulate my mind – the Thai soaps (lakorn)  aren't doing it for me. More to the point, I'm way behind on Eastenders!
In my search for a solution, I trawled numerous promises of "free tv", only to be plagued by pop-up ads and players that buffer for minutes on end and are then jittery and pixilated at best. Messing with that stuff also worries me on a security level – you never know what cookies or spyware are being dropped on your computer.
I am sure there is a corner of the web where watching English TV in Thailand is effortless, but the older I get the less patient I get with the searching. I have to be smart with my time and think about the cost of opportunity as I spend endless hours finding links and testing options.
And so I gave in and looked for a quality paid solution.
Alas, I now have access to BBC 1,2,3 + 4, BBC News,  ITV1 + 2, Channel 4, Channel 5 and some US channels, too. I also have Cbeebies to entertain the neighbour's kid when he wanders in. It might sound straight-laced of me but it actually makes me feel better about watching this stuff legitimately.
At 60 Euros a year it's fair enough, and far less than I'd pay for a TV licence back home. It works from anywhere in the world, so if you're reading this in Laos, Burma, Philippines, or even Australia, then as long as you have the Internet you are ready to roll. Of course, you can watch all the US channels too, and pick up lots of European TV if that's what you're after.
The picture is awesome and plays sweetly on my iPad, too. If you're looking for English TV in Thailand and want something far cheaper than a full sky/cable package then I highly recommend the service.
Click here to visit the ExpatTelly.com