This a live post that will be updated regularly to report the latest news on the Coronavirus in Thailand.
The global COVID-19 outbreak may affect your travel to Thailand, so check back regularly if you have a holiday booked.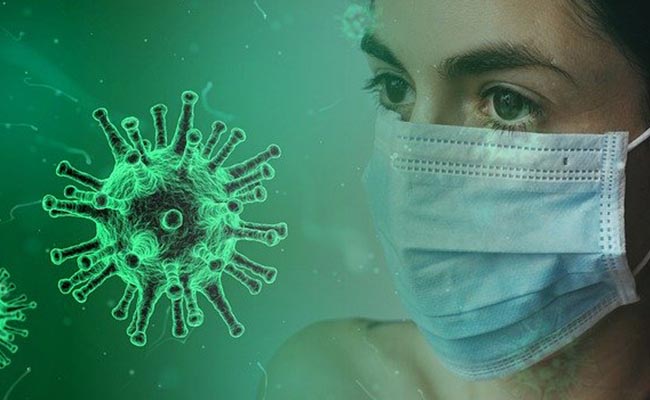 Latest Thailand Coronavirus updates:
Thursday 26th March: 90-day in-person reporting restricted. Foreigners living in Thailand are being asked to process their 90-day reports at home via an online platform or, more traditionally, by post.
Wednesday 25th March: As of Wednesday at midnight, foreigners are banned from entering the country under an emergency decree. This will remain in force until 30th April.
Tuesday 24th March: Thailand will be in an emergency mode from March 26 for a month to deal with the coronavirus outbreak, Prime Minister Prayuth Chan-ocha told a news conference on Tuesday. The emergency decree will mean the prime minister will have the executive power to declare further measures to contain the virus, including giving extra authority to officials and allowing the setting up of checkpoints to reduce people movements.
Sunday 22nd March: Royal Thai Army soldiers sanitizing streets with industrial spraying equipment. 188 new cases.
Saturday 21st March: 89 new cases confirmed. Death toll remains at 1.
Friday 20th March:  Most border provinces closed, leaving only one international checkpoint open. The exception will be Chiang Rai as it borders on Myanmar and Laos and will be allowed to maintain one checkpoint for each country.
Wednesday 17th March: Schools and universities across the country will be closed for two weeks. In the greater Bangkok area, entertainment venues, including massage parlours, will also close for 14 days. The order did not cover seaside resorts like Pattaya and Phuket, or the northern city of Chiang Mai. Other places including boxing rings, sports fields, horse races, will be closed in the greater Bangkok area until the situation improves.
Tuesday 16th March: Thailand reports 30 new coronavirus cases, including three foreigners.
Monday 16th March: The Songkran party on Khao San Road has been cancelled to prevent the possible spread of coronavirus.
On Wednesday Thailand cancelled the grant of visa on arrival for 18 countries and visa exemption for three others to contain the spread of the coronavirus. The 18 countries are: Bulgaria, Bhutan, China (including Taiwan), Cyprus, Ethiopia, Fiji, Georgia, India, Kazakhstan, Malta, Mexico, Nauru, Papua New Guinea, Romania, Russia, Saudi Arabia, Uzbekistan, and Vanuatu. Visa exemption will be cancelled for South Korea, Italy and Hong Kong.
11th March: 6 new cases announced. Number of deaths remains at 1.
10th March: 3 new cases announced. Number of deaths remains at 1.
Kasikorn Bank has announced it is stopping the foreign exchange service,  both at branches and foreign exchange offices (FX Booth) all over the country indefinitely from 17:00 on Sunday March 8, 2020 onwards until the epidemic situation has changed significantly for the better as determined by the Ministry of Public Health.
The bank employees who operate at all foreign exchange offices (FX Booth) have been ordered to close.  They will Self-quarantine at home for 14 days according to the Department of Disease Control's guidelines by order of the  Ministry of Public Health. Currently, no bank employees have been infected with COVID-19 in any way. Customers are able to use the foreign exchange service via electronic banking as usual.
On the 8th of March, the Ministry of Public Health of Thailand (MoPH) announced that of a group of 133 Thai nationals returning to Thailand from South Korea, 6 are PUIs and are now under treatment/investigation, and 60 Thai nationals (33 female, 27 male) who had traveled from Daegu or North Gyeongsang are now quarantined at the Thai Navy Base at Sattahip. The rest of the group, 67 persons, will be sent to designated government sites for 14-day quarantine in their hometowns.
On Saturday, 7th of March 2020, the MoPH announced two new cases of COVID-19, bringing the total number of cases in Thailand to 50. Both new cases are Thai nationals who visited Italy along with a previously reported confirmed case. All three returned to Thailand on 2 March
Does Thailand have Coronavirus?
Yes. COVID-19 is active in Thailand.
How many people are affected?
Currently 934 people in Thailand have contracted Coronavirus. 70 have recovered, 860 are under treatment.
There are currently 9 cases for every 1 million people.
How many people have died?
4 people have died so far.
What measures is Thailand taking to prevent the spread?
Thailand has active screening at all airports for people from countries that have active cases of Coronavirus.
Thailand is increasing surveillance and testing to determine the extent of the epidemic. It is detecting cases as quickly as possible and isolating cases to prevent spread of the virus, and identifying contacts  of the infected.
People coming from China, Hong Kong, Macau, South Korea, Iran and Italy will be subject to mandatory 14-day self-quarantine, the Tourism Authority of Thailand said in a statement. They must apply for visas and present health forms at check-in certifying they are at no risk of developing the disease known as Covid-19, or they will be denied boarding.
Arrivals from another group of 11 countries with ongoing local transmission have to report symptoms to officials for at least 14 days as well as the places they visit. The nations are Japan, France, Spain, Switzerland, Germany, Netherlands, Sweden, Norway, Denmark, the U.K. and the U.S.
Is it safe to travel to Thailand?
The FCO has not issued a warning against travel to Thailand, but has stated the following:
The FCO advise against all but essential travel to areas within the provinces on the Thailand-Malaysia border, including Pattani, Yala, Narathiwat, Southern Songkhla province. This does not include areas north of and including the A43 road between Hat Yai and Sakom, and areas north-west of and including the train line which runs between Hat Yai and Pedang Besar.
Should I still go on my holiday?
This is a personal decision that you should make based on your intuition and the condition of your health. You also need to check with your flight operator as to whether they are operating flights.
The risk of infection in Thailand is small but still possible. Consider the following:
Age: Those over 60 are at greater risk of serious complications if infected.
Pre-existing health conditions: those with respiratory problems, heart disease, and those who are undergoing or have recently undergone chemotherapy or radiotherapy are at greater risk of complications through infection.
Pregnant: traveling to a country with active Coronavirus cases creates a higher health risk for you and your unborn child.
Is there panic buying?
As we saw with the 2011 floods, some people are buying more storable foods than normal, and some super market aisles are looking emptier than usual. However, there is no food shortage and plenty of restaurants to eat at.
What precautions can I take if I travel?
WHO recommends that individuals protect themselves and their families from COVID-19 or any other infectious disease by following four basic steps:
Regular, frequent hand-washing with soap and water, or alcohol-based hand-rub
Sneezing/coughing into elbow, sleeve or tissue
Avoid touching eyes, nose, mouth
Attempting to maintain at least 1 meter distance from others, especially those who are coughing or sneezing.
It is also wide to wear a mask in malls and other crowded places. Take some with you, as there may be a local shortage.
Will my travel insurance cover me if I catch Coronavirus?
If you travel against government advice then you are likely to invalidate your travel insurance. If unsure, speak to your travel insurer.
Can I cancel my trip and get claim on my insurance?
Travel insurance may cover non-refundable cancellation costs, in specific circumstances. These may include medical advice against you or a member of your group from traveling or government advice against traveling.
Check your travel insurance policy for the scope of cover. Travel insurance is not designed to cover 'disinclination to travel' where the FCO advice has not changed to advise against travel.
What are you doing – staying or leaving?
I'm staying for now. I'm enjoying fewer tourists and more space. I'm wearing a mask and being more cautious, but not panicking.
Next Steps to Plan Your Trip:
Looking for an Island Getaway?
How about this hidden gem here?