5 days away from returning to the UK and I have been considering what I will miss about Thailand. Of course there are things I won't miss, but they are mainly centered around politics, elitism, regional prejudice and nationalism. I don't want to dwell on things that aren't the fault or necessarily the responsibility of the average Thai person…So I thought it far more appropriate to focus on the day to day aspects of my life here …trivial and silly in places perhaps, but fun and simplistic…just how life should be, right?
30 Things I will Miss About Thailand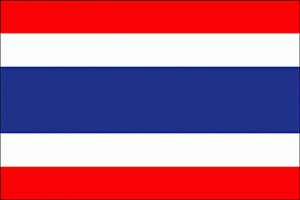 The way Thai people think hitting bed sheets, towels or mats with a pillow or cloth gets rid of bacteria.
The fact that every MRT station has security guards who check your bag but never look beyond the top layer because it would be considered impolite- I could have been concealing weapons and drugs everyday this year.
The way dogs roam around nonchalantly as if humans are encroaching on their world. In particular the local dog who refuses to move out of the doorway of 7/11 and makes everyone step over him…he has also been known to wonder inside and enjoy a sleep in the air-con.
Being able to be outside all the time and enjoying just walking or sitting down and observing life.
Monks with iPhones and laptops.
Fresh fruit and organic vegetables.
Not having to take a £900 test to ride a motorbike.
Gang Het soup.
Som Tum.
The foothills of the Himalayas in Chiang Mai.
The contradiction that is Bangkok.
Friday evenings when the builders across the way play North country folk songs and have a small party on the roof.
Hour long Thai massages for £4.
2 chicken breasts in Tesco for under £1.
The bird tweeting sound they play in Tesco when a customer walks down the expensive items aisle.
Markets that sell everything from fake Harrods bags to amazing handicrafts.
A clean and modern tube system that never experiences delays or signal failures.
Being able to fly to a beautiful beach within an hour for £50.
Green tea from China Town.
The motorbike taxi men who think my name is Rambo.
No parking inspectors.
No disrespectful kids.
No rude boys and unruly teens.
No constant displays of machismo.
The 5'3 security guard at True Tower with the beaming smile who always does silly stretches as if he is waiting for trouble to kick off.
Coconuts.
Pondering, being inspired, being free from social conditioning and capitalist expectation.
Rarely ever feeling stressed.
Kids who think I'm an alien
My Thai friends, loved ones and eclectic mix of expat friends.
There are so many more…but 30 will do and it has been a long day…
Night.