I am pretty sure me posting a poem about Thailand is a first for any Thailand blog, and I am proud to be the maverick, once again taking Thailand blogging well beyond the sensationalism of Thai brides, strip bars and hard-done by expats. That's right, here at the Thailand Life I try to lean on the side of creative musings and quality information on all things Thai, rather than the usual trash.
It is with great pleasure that I welcome Anthony Anaxagorou to TheThailandlife.com, a talented and now very popular poet hailing from London, UK. Anthony spent about 5 months in Thailand last year, and I had the pleasure of travelling with him a fair bit of the time.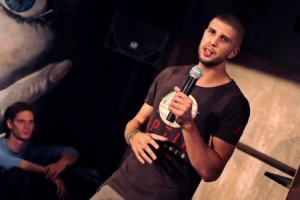 During his time in Thailand Anthony conducted a poetry workshop with Burmese refugee children at the Thai Freedom House in Chiang Mai. He also spent time writing a new book of poetry entitled Returning Stranger, which he released and performed poems from on his return to England. Anthony has been featured on the BBC and Choice FM, toured with UK hip hop artist Akala, written poetry to accompany the work of renowned artist Rebecca Salter, and continues to stun his audiences with metaphorical brilliance.
Anthony's work is hard hitting. He is seen not just as a poet, but a modern day thinker and somewhat of a revolutionary. Anthony delivers words so powerful, even the most hardened educated criminal must take notice of his actions. Anthony's most recent "hits", This is Us, Burma and Jessica, have caused waves in the underground poetry and spoken word scenes. I will drop the links for you right after this beautiful piece Anthony wrote about Thailand.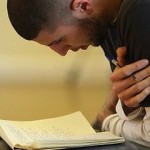 Taken from the book, Returning Stranger, this is Drenched In Mountains:
Drenched In Mountains
Only a few more days
before I traverse again the great hips of
this land,
drown my lungs in perfumes sailing from
the earth's breath,
in nameless scents that have yet to fall into
words I perspire something like God at work.
Only a few more days before I ravage the
sinuous roads and drink from the sun's back,
skating past diamond rice fields that frame a
peasants dream,
I let my heartbeat drum with wedding rings on
shadows that spread wide like palm leaves in
prayer.
Here in this unmitigated plain that repeats
eternally over obsequious jungles and plants
made from rock,
it all seems to sing in sounds only familiar
to prophets and sages dressed in cloth fetched
from truth's fashion,
I find myself repeatedly invented
to be painted by a stadium of rich colours,
sagacious with the abundance of the wild
hauling my spirit wayward.
Here, where I can sit unperturbed with clouds,
mice and grandfather gorges
then feel the mighty gaze of dinosaur canyons
lean into me until every great mystery dances
manically, yearning to unveil itself
brazen and alive, like summer mounting paradise,
revelations bloom from inside the lips of each
lotus flower,
cascading over the barrenness of my side road
meditation.
All until I am nothing but another being
breathing in golden moments, drifting in
harmony with the wild jasmine and bohemian
sky.
How rich is this nature that owns me now,
what price could free me from this bark and
this leaf,
this space littered with lakes of whispering
peace?
Only a few more days until I find again the
perfect place to dream
from somewhere within the hive of my
every sensation, living forever wrapped around
magic motorbikes drenched in mountains.
By Anthony Anaxagorou
An epic piece of poetry I am sure you'll agree. if you want to hear more from Anthony check out the links below. I hope Anthony will write us some more poems about Thailand in the near future.
- Visit Anthony Anaxagorou's website